At the beginning of the season, Manchester City were regarded as one of the strongest contenders for the title. Seven months later, they're locked in a battle to remain in the top four, and will be relieved that international friendlies have returned
The hope of a third Premier League title in five years died after City's challenge simply wasn't strong enough, and has long left Leicester City and Tottenham Hotspur to fight it out at the top.
Loss of form
Since the beginning of February, City have played eleven games, won only four, drawn two and lost the remaining five. The timing of the Pep Guardiola announcement has clearly not had the desired effect, but the problems have been going on for longer than that.
City haven't won back to back games since the wins against Newcastle United and AFC Bournemouth on October 3rd and 17th respectively. The team just haven't managed to put together any kind of winning run, and have even recorded the worst ever defeat at the Etihad Stadium this term in the 1-4 loss against Liverpool.
Since those back to back games, the league form reads 21 games played, with eight wins, six draws and seven losses. That kind of form is a long way off what you'd be expecting from a team like this. Obviously there is no divine right to win and everyone knows that, but man for man, City have the best squad in the league and to be seeing these kinds of results is frankly not acceptable.
Injuries haven't helped
This should not, and cannot, be used as an excuse for the poor showing, but nobody can deny that City have had terrible luck with injuries. Just in the last game against Manchester United, Raheem Sterling suffered a groin injury and Joe Hart injured his calf.
Add to that the long term injuries for Kevin De Bruyne, Samir Nasri, Fabian Delph and Vincent Kompany, and you see how City have been totally disrupted with so many key players missing at some point this season.
The two teams at the top, Leicester and Spurs, have had their injuries of course, but they've been lucky in that their key players haven't faced a few weeks on the sidelines at any point. That idea is only theory though, as Leicester could quite feasibly have coped without Jamie Vardy for three or four weeks, for example. The point is, their squad has been much less disrupted than City's has.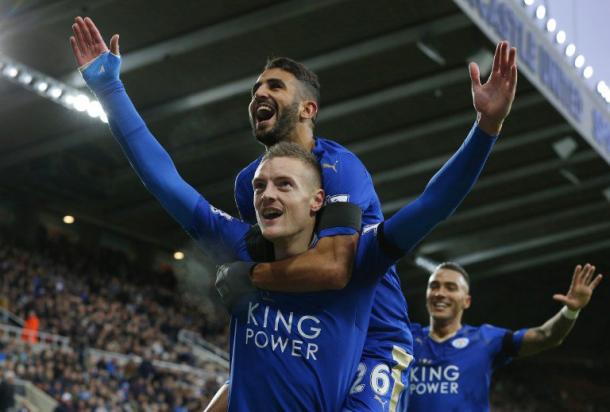 Some welcome returns
Returning from their aforementioned injuries are Nasri, De Bruyne and Delph. The impact of De Bruyne on the team this season has been huge, and despite only debuting in September and then getting injured in January, the Belgian has managed to put a strong claim for player of the season.
The main thing that the returning players bring is, obviously quality, but also choice. Manuel Pellegrini has made it well known how he has been playing with the same thirteen or fourteen players for times where there were three games in seven days.
Now though, those who have underperformed this season can be given a break. Nasri and De Bruyne can pump some life back into what has become a pretty stale attack for City, and bring the goals back to the Etihad Stadium.
With the standout game(s) of the first couple of weeks back being against Paris Saint-Germain, the ability to rotate the squad a bit more will be gratefully welcomed by the manager. There is the chance now for more players to be picked on merit rather than on name, which could help to improve the poor form.
Finishing in the top four is going to require a step up in results and therefore a step up in attitude. Manchester United and West Ham United are breathing down City's neck and will be ready to pounce if the opportunity arises. Hopefully, the upcoming European Championships will give the relevant players a reason to perform – a last push to show why they should be representing their country.
The non-Europeans don't have this incentive, but hopefully they'll realise that their career at the club is on the line and will begin to play for their futures. Even if they don't see themselves remaining in Manchester, they'll want to look good in the shop window for when the transfer window opens in the summer.