John Snow, no not that one, discovered the cause of the cholera outbreak in London during the 1850s.
Snow, a then sceptic of the belief that all illness was spread through polluted air, unearthed the route of this devastation by assessing the areas of England's capital that had suffered most from the disease. By producing heat and dot maps, the University of London graduate was able to locate the source to a water pump on Broad Street. The handle of the aforementioned pump was taken away by the government after receiving Snow's evidence and the disease of cholera began to decline rapidly.
Heatmaps? A potentially damaging figure removed by those in charge? A genius 40-something that revolutionised his field? Do I sense a footballing analogy?
Pep comes in for Pellegrini
In February of this year it was announced that Manuel Pellegrini would be relieved of his duties as Manchester City manager in the summer in order for the much coveted Pep Guardiola to take charge before the start of next season. Now, it might be unfair to liken the Chilean to the handle in this instance but we can safely say that his successor has the opportunity to become the genius 40-something that revolutionises the club.
Following the departure of the fiery Roberto Mancini, who lifted the FA Cup and secured City's first Premier League title, Pellegrini's arrival was a sensible but underwhelming one. Having just recently guided Malaga to the Champions League quarter-finals, a feat he bettered with Villarreal in 2006, the former Real Madrid boss perhaps showcased that he harboured the tactical nouse that would allow the Manchester outfit to advance further in European competition. That, alongside his dignified manner and popularity with players, ultimately secured the now 62-year-old one of the most exciting jobs in world football.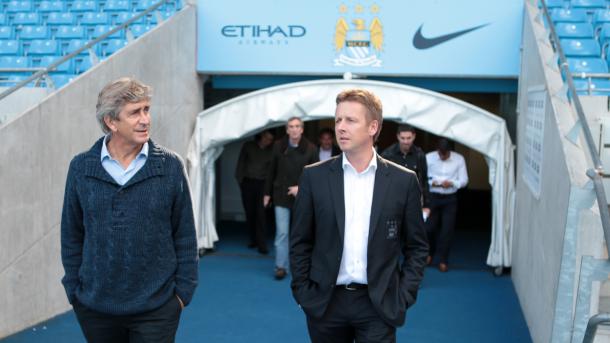 Pellegrini was famously asked to provide five major trophies in five years whilst in the Manchester City dugout and his debut campaign got off to a superb start. Although seemingly out of the title race after a 3-2 defeat to leaders Liverpool, the Citizens clawed their way back to the top to regain the Premier League crown from rivals United. A Capital One Cup triumph at Wembley in March secured a domestic double in the manager's first season at the helm and installed a calmness that had been lacking at City's state of the art training ground since the takeover.
Results have not been good enough
The last two seasons, however, has seen his side finish eight and 15 points behind champions Chelsea and Leicester City. Although another domestic cup arrived this season and the Etihad hosted its first European Cup semi-final, City should have achieved more.
His coolness began to wear thin during press conferences as title challenges began to crumble around him. His playing staff could churn out lackadaisical performances on a weekly basis, epitomised by a 2016 that has seen them obtain 30 points from a possible 54, without the fear of public criticism from their coach. "We were the team that had the best performances [in my time] as manager and we were the team that scored the most goals." said Pellegrini last week but his starting XI barely looked interested during a Champions League semi-final that produced no "best" performance and no goals.
His legacy? Three major honours next to his name and an improvement in Europe offers very little to the incoming Mr Guardiola. Despite the money Sheikh Mansour has rightly pumped into the academy, Kelechi Iheanacho has been the only successful youngster to make an impact on the first team during Pellegrini's tenure. The finalists of last year's FA Youth Cup, for example, collectively earned just 23 league minutes in a season that has seen a 1,122-minute decrease in minutes played by homegrown talent compared to 2013/14.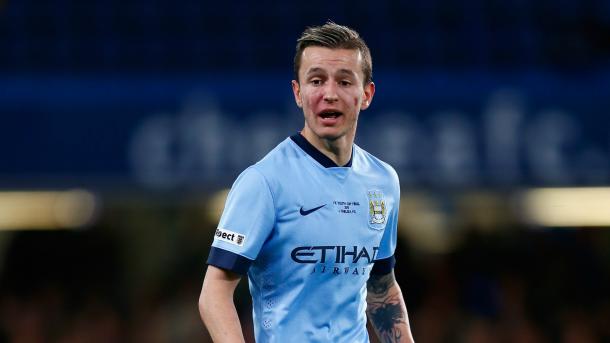 Inconsistent players such as £42m Eliaquim Mangala, £15m Jesus Navas and £28m Nicolas Otamendi alongside a host of ageing footballers litter the current squad and subsequently leaves Pep with plenty to do upon his arrival.
A disappointing draw to Swansea City on what was the penultimate day of the 2015/16 Premier League season signalled the taking away of City's "handle" in hope, just as in the 1800s, that fortunes will change. Guardiola brings a proven track record and a charisma that will surely elevate a deflated squad. A change in attitude might be immediate, as demonstrated by Jurgen Klopp's short time at Liverpool, or gradual but the Catalan's objective are clear; replace the deadwood with his own world class players that suit his system, sure up a defence that is used to leaking goals, produce more home-grown players and - most importantly - take the club back to summit of English football.
Over to you Pep, you genius 40-something.