Bayern Munich manager Carlo Ancelotti has publicly denied suggestions that talented youngster Joshua Kimmich will be departing the club this summer, with Manchester City reportedly interested in his services.
The 21-year-old, who was one of Germany's best performers throughout the European Championships, earned a starting berth in UEFA's team of the tournament at a makeshift right-back position, despite his preferred role being in midfield.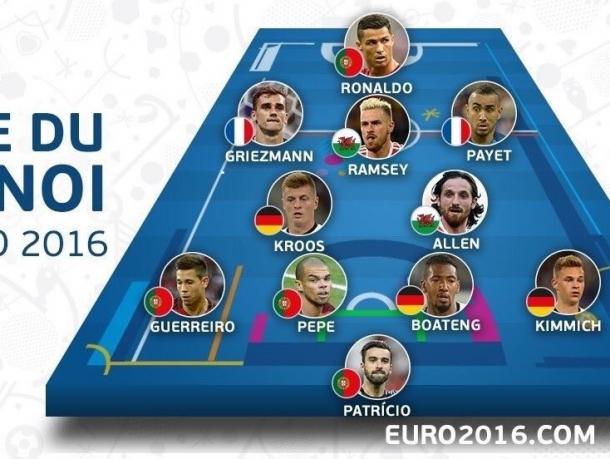 City's defensive-minded summer targets
It's no secret that the Citizens are interested in signing more defensive-minded players, and as a result, reports have linked Kimmich with a move to Manchester - where he'd reunite alongside former boss Pep Guardiola in the City side.
Everton's John Stones and Juventus centre-back Leonardo Bonucci have both been linked with big-money transfers, and the fullback dilemma in the squad is still to be decided. Bacary Sagna (France) will most probably be unavailable for selection on the opening weekend of the campaign, which is the same to be said of Pablo Zabaleta.
Ancelotti rejects reports Kimmich will leave
Ancelotti has remained adamant with his stance that Kimmich will not be leaving the Bavarians though, especially having only signed the versatile midfielder twelve months ago from RB Leipzig. As quoted by Manchester Evening News, the former Real Madrid and Chelsea boss said the following:
"Kimmich is our player, he is very important for us. He will stay with us 100 percent."
Kimmich's ability, as well as his versatility, are just two things that have stood him in good stead as he'll aim to hold down a regular starting spot in Bayern's first-team squad for the upcoming campaign. The news doesn't come as much of a surprise given Bayern had just recently signed the youngster, but Pep would still maintain hope that he could persuade Joshua to leave to follow him at some stage during his career.