Manchester City striker Kelechi Iheanacho has revealed that the atmosphere within the camp is "great" as the blues prepare for the new season.
With Pep Guardiola having taken over from Manuel Pellegrini for the coming season, charged with taking the club to the top of European football, Iheanacho has stated that City are intent on achieving all of their goals in the coming campaign.
As last season drew to a close the blues stumbled over the line to qualify for Champions League football, after a disappointing campaign which saw the club fail to perform consistently.
But a certain bright spark for blues fans was the rise of Iheanacho, who netted eight goals in his debut season, making him the clubs second-highest goal scorer for City in the league over the course of the campaign.
Guardiola impact
With the new season to come and with the highly-rated Guardiola now at the helm, the Nigerian is excited by the coming months at the Etihad.
In an interview with Sky Sports he said: "The atmosphere is great. We want to achieve a lot this season, and I think we are in good shape to do it."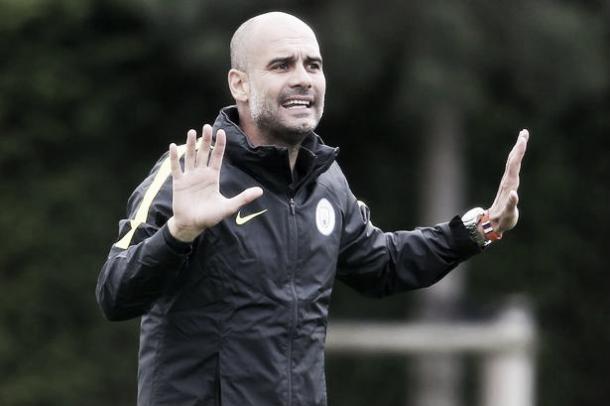 Iheanacho then labelled his new boss as a "good manager", and is bringing "fresh thoughts and his own style."
Despite finding his feet at the club under Pellegrini, whom the Nigerian still holds in high esteem, the striker has admitted he has noticed differences between the two bosses.
He continued: "Everything is different and everyone is adapting to what he is teaching us.
"We need to understand what he is telling us and what he wants to bring to the team."
With now less than a month until City's new Premier League season begins, a home tie with Sunderland, Guardiola has four pre-season matches to fine tune his squad and ensure they are adapting to his style of play.
The blues first face Bayern Munich, the German club whom Guardiola moved from to the Etihad. They then face a derby match with Manchester United as well as warm up ties with Borussia Dortmund and Arsenal.