Manchester City manager Pep Guardiola took positives from his sides 1-0 defeat to Bayern Munich as the blues kicked off their pre-season fixtures.
Erdal Ozturk's deflected effort off of Gael Clichy found its way into the goal just 14 minutes from time, leaving Guardiola to swallow his pride after being beaten by the very side which he left last season to take over at the Etihad.
With six teenagers making up the starting eleven for the Spaniards first game in charge, in comparison to Munich's seemingly more established side, Guardiola was quick to draw positives from the performance as the team bid to understand the Catalan's style of play.
Following the defeat, the City boss said: "I am so happy. We did many things we spoke about well and in the right moment."
Having only been working with the squad for two weeks it understandable that there may be a few teething problems as the players come to terms with the high intensity and attacking style of play that the new boss demands, and the City boss was quick to remind that his side had, for the majority of the match, gone toe-to-toe with one of the world's best sides.
He continued: "In the second half we played with a little more intensity and I'm really satisfied with what we did because we have only been together for two weeks.
"Bayern Munich is always a difficult opponent, but we have to grow and get better."
Tougher opponents aid improvement
With the club now jetting off to China to continue their preparations for the new season the fixtures do not get any easier.
Once they have arrived in Asia they will take on Manchester United and Borussia Dortmund before rounding off their pre-season with a match against Arsenal.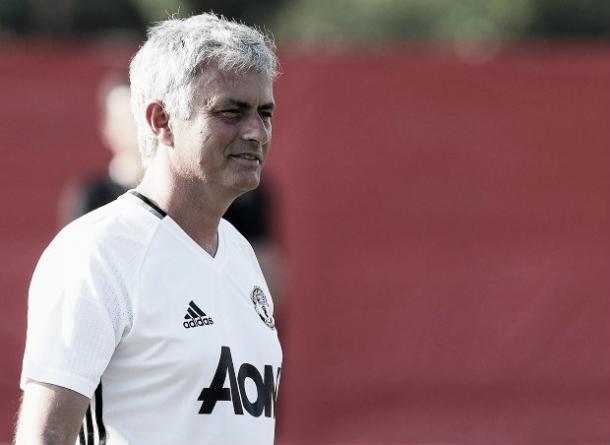 With the difficult fixtures in mind the City boss explained the importance of playing against the stronger sides; "I think we have to play games like against Bayern Munich in order to learn and develop more- to get better."
The blues next match, with Manchester United, is sure to attract a worldwide audience as Guardiola will resume his battle with now United boss Jose Mourinho, as the pair reignite their rivalry which caused a great deal of controversy when Guardiola was in charge of Barcelona and Mourinho managing Real Madrid.