It appears that Manchester City are finally edging towards deals for two of their biggest summer targets, in John Stones and Leroy Sane.
It feels as though these two transfer rumours have dragged on forever and in truth they have, John Stones having been a long standing target for City's defence revolution whilst Leroy Sané was linked with the Blues way back in January.
Sane in Manchester for medical
Firstly we have German International Leroy Sané who's move to City has been all but confirmed. The winger's stock has risen greatly in his first full season with Schalke 04's first team, having scored nine and assisting seven in all competitions.
Those who follow City's youth teams closely will have had a brief glimpse of Sané when he featured for Schalke's Under-19 squad in the 2015 UEFA Youth League round of 16 tie against the Blues. A player who Pep Guardiola will be familiar with from his time in the Bundesliga, Sané has become one of Germany's hottest prospects having been noted for his composure, quick feet and an eye for goal.
Last night Sané was found to be staying at the Radisson Hotel in Manchester's Northern Quarter. This morning Schalke official Twitter account confirmed; ''Leroy #Sané is currently in Manchester and will not be travelling with #Schalke to the training camp." A medical will most likely take place today with an announcement to follow tonight or within the coming days. The Blues are hopeful that Sané will get his chance to perform against Arsenal in an upcoming friendly this Saturday.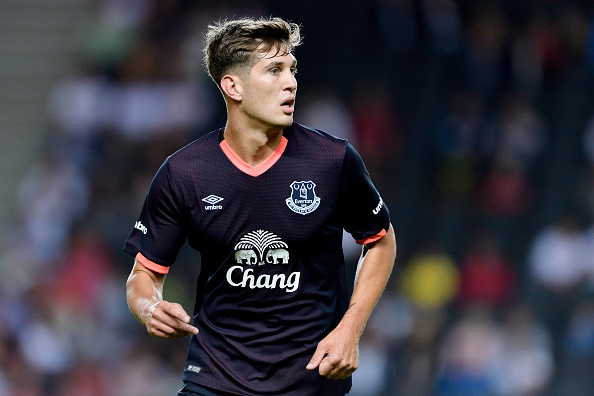 Stones' playstyle is not that of your traditional English centre back, rather than powerhouse of muscle that dominates in the air, Stones is a 'ball playing' defender. As the title would suggest he's supremely confident on the ball, able to play an incisive pass as well as using skill to get himself out of trouble.
It is these attributes that have made him such a desirable acquisition for Pep Guardiola, Everton's reluctance to sell the youngster has been emphasised with the Merseyside club unwilling to do business for less than £50m. City have tabled an offer rumoured to be near the £40m mark, but Everton are banking on City caving in to their demands, as clubs did for Raheem Sterling and Kevin De Bruyne last summer.
So after months it looks as if City's two most arduous transfer saga's are nearing completition with City still set to be very much active in the market as deals for Marlos Moreno and Gabriel Jesus edge ever closer to the finish line.