Since the announcement of the arrival of new boss Pep Guardiola back in February of this year, there has been non-stop talk about the prospects of the new manager and how he would intend to make Manchester City a footballing superpower.
A disappointing final season for Pellegrini
So where to start? Well let's begin where it all ended in the 2015/16 season. A somewhat topsy turvy season with numerous highs as well as plenty of lows. Let's begin with the good parts, as City claimed their second League Cup in two years with a dramatic penalty shoot-out which saw out-of-favour keeper, Willy Caballero, save three penalties in a row writing himself into City folklore. We also saw the introduction of Kelechi Iheanacho, instantly becoming a fan favourite thanks to his scintilating clinicality.
On the European front it was a bitter sweet story. Despite getting to the semi finals, the furthest in the clubs history, the exit was a dismal one. At the hands of Real Madrid the Sky Blues were beaten by just the one goal at the Bernabeu, but the performance was miserable. A complete lack of fight from the players saw City limp out of the competition after having come so far, leaving many fans dismayed at the poor performance.
Then we have the league form of City, which in short was forgettable at best. After racing ahead at the start of the campaign having conceded once in their first five games and scoring 11, many started to wonder if City could run away with the league given this form.
However, injuries started to creep in, plaguing especially Vincent Kompany, leaving the City defence in disarray - most notably in City's 1-4 destruction at home to Liverpool. As the season wore on there were brief glimmers that perhaps City could make a comeback, but the inconcistencies at the back and the irresitable form of Leicester City meant it was all too little too late for the Blues, who only made the Champions League places on the final day of the season.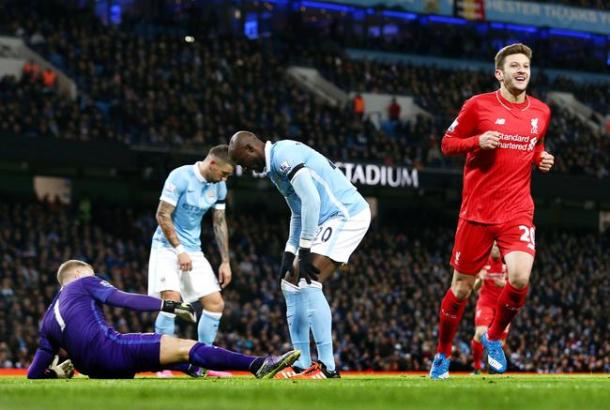 Tactics, hard to predict
After the season endured under Manuel Pellegrini, the intensity of Guardiola's tactics should give fans something to be excited about. Having learned his trade from probably the most influential man in football, Johann Cruyff, it would be reasonable to think some element of 'Total Voetbal' would be implemented.
Expect to see City use high tempo passing to dominate the opposition but also playing out from the back with greater impetus on his back four, or potentially three, being involved in attacking build ups. Furthermore he will most likely experiment a lot with formations branching out further than just the usual 4-4-2, 4-2-3-1 and 4-4-3 used by Pellegrini. Guardiola used ten different formations last season with Bayern Munich which as follows; 4-3-3, 4-2-3-1, 4-1-4-1, 4-1-3-2, 4-1-2-1-2, 3-4-3, 3-4-2-1, 3-5-2, 3-1-4-2 and a 3-4-3 diamond. Variety - I'm sure you'll agree!
Big money spent
This summer has been a whirlwind for City with dealings being made every week it seems. It's hard to remember a window as exciting or potentially influential as the 2010/11 window which saw the likes of David Silva and Yaya Touré brought to the club. So who has been bought and what can they do
Going chronologically, we'll start with Australian international Aaron Mooy, brought to the club on a free transfer from sister club Melbourne City FC. The Australian has earned the reputation of one of the most technically accomplished footballers to come from down under since the likes of Tim Cahill and Harry Kewell. He won't feature for the Blues this year as he was immediatley loaned to Championship outfit Huddersfield Town.
Next we saw the arrival's of Ilkay Gundogan and Nolito. Two very highly respected footballers in their native countries and very gifted too. Nolito maybe seen as a mentor to Raheem Sterling, the Spaniard having knowledge of how Guardiola likes to deploy his wingers from his time La Liga with Nolito comfortable with either being the provider of goals or cutting inside and finishing them himself. Gundogan meanwhile is box to box midfielder of superb technique, known for his dribbling and excellent passing range expect to see him lineup in a pivot with Fernandinho.
City then announced the signing of Ukranian International Oleksandr Zinchenko, perhaps Ukraine's brightest talent in a somewhat disappointing side that limped out of the Euro's this summer. Able to play anywehre across the front line as well as slot into a deeper midfield role and even at times a left back, Zinchenko is an incredibly versatile player that Guardiola will look forward to shaping himself.
Next came a hat-trick of signings in just one week, Leroy Sané, Gabriel Jesus and Marlos Moreno were all announced between the 2nd and the 5th August in quite an incredible few days. Sané, arriving from Schalke 04 for a fee of £37M, is widely regarded as Germany's brightest young talent will most likely slot into Guardiola's squad almost immediatley. Meanwhile Gabriel Jesus will remain with his former club Palmeiras till the Brazilian Serie A concludes in December and as for Marlos Moreno, the young Colombian has secured himself a season long loan at Spanish side Deportivo De La Coruña.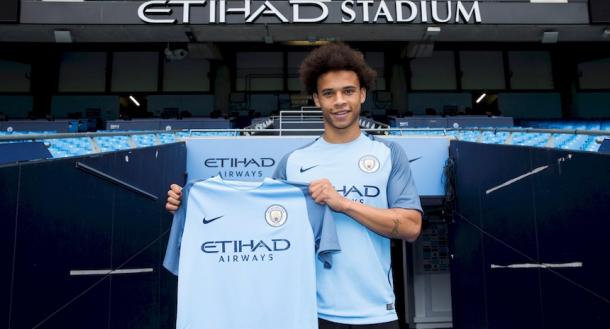 So with City far from done in the transfer market with reports that a deal for Everton's John Stones edges ever closer to completition this could prove to be one of the most influential transfers windows not since the take over of the club in 2008, but perhaps in the clubs history. City have gone toe-to-toe with the likes of Barcelona, Real Madrid and Bayern Munich for the signatures of these players and have won, players which could eventually go on to become world class players and aid City in dominating not just England but perhaps Europe too.
Pre-season has seen City play some big teams
It's important to remember that pre season doesn't have huge bearing on a teams prospects for the coming season but a good showing can be crucial to gain some much needed confidence ahead of this season. It has been a mixed bag for the Blues, losses coming against Bayern Munich and Arsenal have lead to a lot of irrational judegments being made about the squad and its capabilities while excellent performances from young guns such as Tosin Adarabioyo and Aleix Garcia left some saying that, City have ready made stars and shouldn't be making further signings.
My honest feeling? Not bad but it could've been a lot better, City have adapted well to Pep's demands and look like a side filled with intensity and are a much more intelligent attacking side, but the curious choices of defensive line ups have been used especially the persistent use of Aleksandar Kolarov at centre back has been puzzling if not frustrating. Many a time he was exposed, just as he was last season, that he isn't good enough anymore despite Pep having Jason Denayer and Eliaquim Mangala at his disposal. If there is any more proof that City needed to buy yet another centre half then pre season has shown it, whilst Adarabioyo has been excellent he is still very raw and it would appear that Mangala and Denayer have very little chance of being utilised next season.
Can Zinchenko make an impact?
I expect summer signing Oleksandr Zinchenko to make an impact this season because of his versatilty he comes with but also because the case he made for himself in pre season. He proved himself to be a very intelligent attacking midfielder, knowing when to release the ball but also having good awareness of his teammates postions, Zinchenko is a player who at first may only enjoy limited use but his ability to fit nearly any role may prove invaluable as the season wears on and a player that Guardiola will look forward to stamping his mark on.
City's strenghts and weaknesses...
The biggest asset City have this season is their astounding depth in midfield and attack. The acquisitions of Gundogan, Nolito, Zinchenko, Sané and eventually Gabriel Jesus mean City have near limitless options for attacking football and tactics. At times last season City became so predictable in their attacking play and found it particularly difficult to break down their oposition, but with these additions City so many options available to them especially when you factor in players like Agüero, Silva, De Bruyne City's attack this season will be irresistable.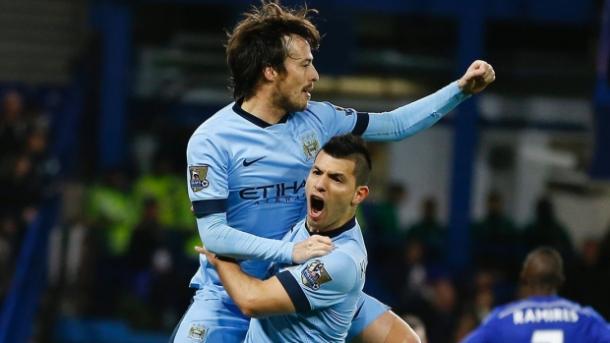 The defence of the team is the most glaring weakness of the team this season and has been for the last two if truth be told. The full-backs for starters are all over the age of thirty, and whilst some have aged more gracefully than others such as Gael Clichy and Bacary Sagna, the likes of Kolarov and Pablo Zabaleta haven't.
The latter are clearly lacking the pace and positional awareness they used to and were exposed many a time last season, the solution would be either sanctioning the purchase of new full-backs but the likes of Angelino and Pablo Maffeo will feel they have earned the right to fight for their place amongst for the first team spot.
As for the rest of the defence, it looks as though City will be investing further into the back two with Vincent Kompany struggling with fitness and both Mangala and Denayer seemingly out of favour with the gaffer. The solution would appear to be John Stones but City are incredibly reluctant to meet Everton's £50m valuation, the alternative to this could be introducing Adarabioyo but at 19 years old he is still very much a raw talent and would need time to aclimatise to the cut and thrust of the Premier League.
Which youngster could Pep bring through
If we are to see a youth player make the leap to the first team this season it'll be Mancunian centre half Tosin Adarabioyo. The Englishman has made a real case for himself in pre-season with very professional and assured performances. He plays like an archetypal 'Guardiola' centre half, combining strength and aerial presence with the confidence in possesion and passing ability that Pep loves in his defenders. Should the John Stones deal not come to fruition or injuries begin to pile up expect to see Tosin make his league debut this season or perhaps flourish in the domestic tournaments where rotation is common place.
Predicted finish - 1st
It's hard not to be of the belief that Guardiola will clinch the title in his first season given his reputation and squad he has at his disposal, however it would be naïve to think that he will simply 'walk the league'.
No team these days can simply waltz their way to the title as teams have previously done with the quality of players and manager increasing every season with the likes of Antonio Conté, Jürgen Klopp, Mauricio Pochettino and José Mourinho to contend with.
There are no easy games in the Premier League but Guardiola has all the resources he needs to make Manchester City one of the most fearsome teams in world football and could go on to dominate England for years to come.