Former Barcelona midfielder Xavi Hernandez, who played under Pep Guardiola, has backed his old manager to adapt to the Premier League and make a success of it with Manchester City.
Guardiola is already making his mark and has brought several new players into the club, like John Stones, Ilkay Gundogan and Nolito, all suited to style of play that the new City boss favours.
Writing in the Guardian, Xavi explains the detail that Pep will go into when preparing his players and has labelled him a "purist."
Xavi states: "If anyone can change Manchester City, it is him."
He added, "He explains everything very well: not just what you're doing but why you do it."
Xavi won multiple honours under Guardiola when the pair were in Barcelona and he has highlighted the manager's attention to detail, as well as his meticulous preparation.
He speaks of Guardiola's intense planning that would find him locked in an office for hours on end studying every detail and weakness of the opposition.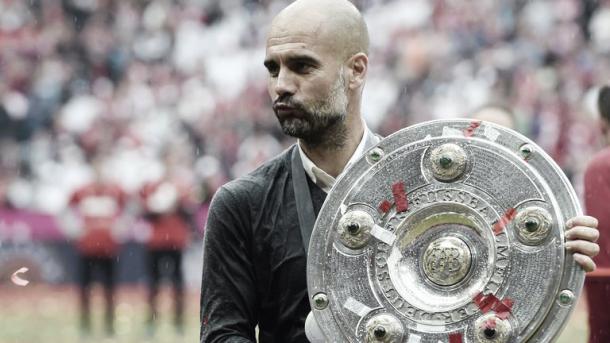 Adapting to English football
With a high pressing philosophy which sees his team dominate possession, Xavi believes that the Catalan will be able to impose his ideas on the City squad and will adapt to the Premier League after managing in La Liga and the Bundesliga.
He continues: "He has matured and he has the experience from Bayern. He evolves too; he learns, he's always looking to advance, seeking new solutions."
City fans will hope Pep's evolution rings true as he takes charge of his first Premier League match this weekend in the season opener with Sunderland.
With the English league differing from that of Spain and Germany, particularly in its speed and physicality, Guardiola will have to evolve quick. Something Xavi has backed his former boss to do.
"Intelligence is often expressed in terms of how you adapt and Pep is very intelligent" the 36-year-old said: "He would adapt to any football anywhere and be successful anywhere."
The pressure on Guardiola this season will be no different from what he has faced in Spain and Germany, with the expectation to win trophies. Starting as the blues attempt to take back the Premier League trophy.