Manchester City manager Pep Guardiola is looking for his side to show plenty of soul even if they are not completely prepared for the Premier League season, which kicks off today as the blues host Sunderland at the Etihad stadium.
It hasn't been the most settled of pre-seasons for City after an interrupted fixture schedule, injury casualties as well as changes to personnel in the squad.
But despite not being in the best place, Guardiola will not accept soulless performances.
Speaking ahead of their opening tie of the season against the Black Cats, Guardiola said: "We don't know if everyone is going to play good or if we will get the result but I will not accept not playing with soul."
He added, "We can do that from the first day and that is exactly what I'm looking for from my team and my players."
The match will be Guardiola's first competitive tie in charge of his new club and blues bosses are preparing a ceremonial welcome for their new manager, who comes to the Etihad with one of the highest reputations in football.
With the Catalan boss still coming to terms with his squad and coaching them to play his methods he admits that his side need time.
He continued: "To create something we need time. We have to play games and so it is important to win for our confidence."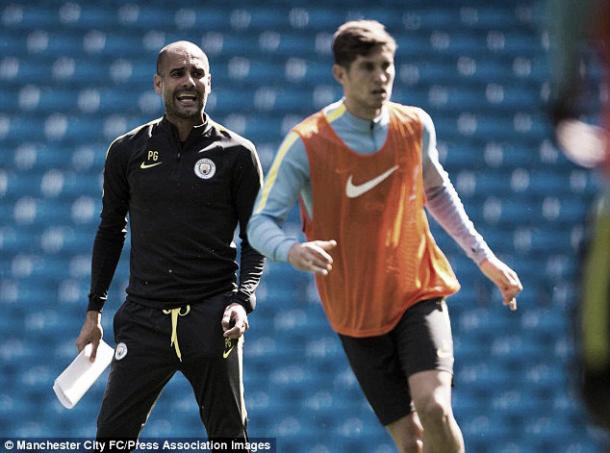 Stones debut?
Guardiola also revealed that new signing from Everton John Stones could make his debut with City in somewhat of a defensive crisis, with Vincent Kompany injured and fitness doubts over Nicolas Otamendi and Eliaquim Mangala.
Guardiola praised Stones and hinted that he could make his debut after having a full pre-season with Everton.
He said: "Finally we could pick John up. He is a huge talent, not just with his defending but his intelligence to read the next step, the next pass behind the line."