Manchester United captain Wayne Rooney has insisted that the players are to blame for their poor season, and the criticism should be directed towards them, not manager Louis van Gaal.
United were beaten by relegation battlers Sunderland at the weekend, a result which once again saw van Gaal face a barrage of questions linking him with a departure from Old Trafford.
However, Rooney has come out fighting for his under fire manager and said that "the manager has taken a lot of stick for some performances". He believes it is "down to the players" and that they "have to perform".
The United number 10 continued: "We have probably got off quite lightly and the manager has taken a lot of it (criticism)."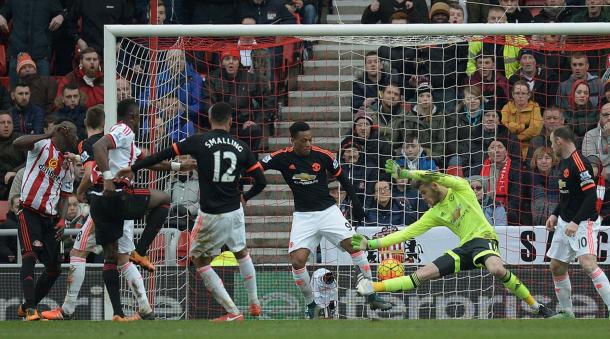 Red Devils losing ground
The Red Devils are currently in fifth place and are now six points adrift of Manchester City in fourth. Rather than looking ahead, van Gaal's men will be worrying about who's behind them, as in-form Southampton are breathing down their necks are sit a mere point behind United.
Rooney has urged his team to turn their form around quickly or they risk losing further ground in the race for Champions League football next season.
He believes the "important thing" is to "win trophies again this season". The skipper feels the "need to win something" is greater, as it is "more or less a new team".
Europa League triumph?
One possible trophy that United will turn their attention to, if they fall further back in the league, is the Europa League. Some are saying that winning this competition could be United's best chance of securing Champions League football.
United travel to Denmark this week as they take on FC Midtjylland in the round of 32 stage, and Rooney is confident that United can go all the way in the competition.
"It would be great if we can win that. It's not where we wanted to be at the start of the season," he admitted.
But he did recognise that there is no reason to not try and claim a European trophy, "But it's where we've found ourselves so why not go and try to win it."
If United are to win the Europa League then Rooney is sure to play a key role in the run in, as he and the players bid to save van Gaal's job before results get even worse and the Dutchman is sacked.