Manchester United's new academy head, Nicky Butt believes that they will be looking to bring more one-club players from the youth ranks during his tenure.
The Red Devils announced this appointment this week, a year after Brian McClair left the post to work with Scottish FA.
Butt, who was a member of the famous Class of 92, worked in numerous roles after retiring from the game in 2012. He has been doing the managing role for the U19 team.
United are known for their academy graduates and with the appointment of Butt, the club will be looking to match Chelsea and Manchester City in the development of teenage talents.
United still one of the best in promoting youth
Louis Van Gaal has promoted numerous young players to the first team, which has been a bright aspect of a dismal season. Butt insisted that there are players that have come in "last year and this year" have "taken their chances, adding that "no one else can touch our club for our pathway for the players to come through" because there are "not many clubs" that can produce that.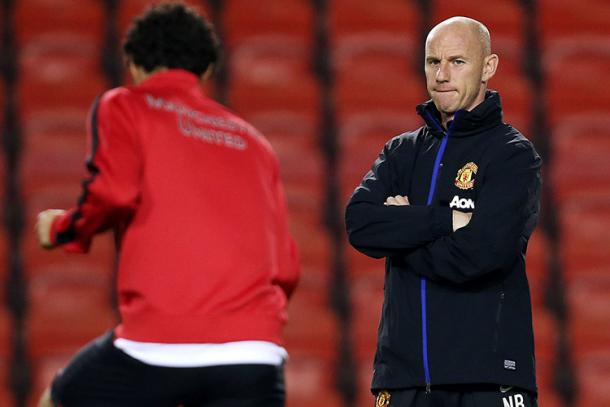 The former United midfielder also believes that "the club must move forward with every aspect of the academy" which starts with him "taking over and moving forward" because they're "not far away."
The new coach also revealed that he never expected such role at his boyhood club despite being working at United for a long time.
Butt is looking for another Giggs, Scholes or Nevilles
Butt suggested that club will be looking to improve in every aspect of the academy. He further added that they "can't stand still as a team in any area of the club" but insisted he's "had reassurances about where we're going so it's all positive."
Butt also believes that the club's main aim is to bring in good young talent who can play for the club throughout their career.
Butt said that they are proud when "teenagers make their debuts" and "very proud when they have careers in the Championship and League One.
The new head stressed on the fact that the ultimate aim for the academy is to "provide top-class players for Manchester United who can go on to win the Champions League."