Manchester United manager Louis Van Gaal has said he would rather win the FA Cup over the Europa League this season.
Ahead of United's match against FC Midtjylland in the Europa League the Dutchman said: "My personal wish is to win the FA Cup. I have already won the UEFA Cup (with Ajax) and I want to win a title in England."
He continued: "That is why I have come to this country, to make Manchester United champions, or give them a title."
United are currently through to the fifth round of the FA Cup and take on Shrewsbury Town next Monday in a game his side are expected to win.
Europa victory will benefit United more
Van Gaal has conceded however that for the club it is much more important to be victorious on the European stage, particularly this season, because winning Europe's secondary competition will be United's only realistic hope of reaching the Champions League next term, as their league form is currently inconsistent.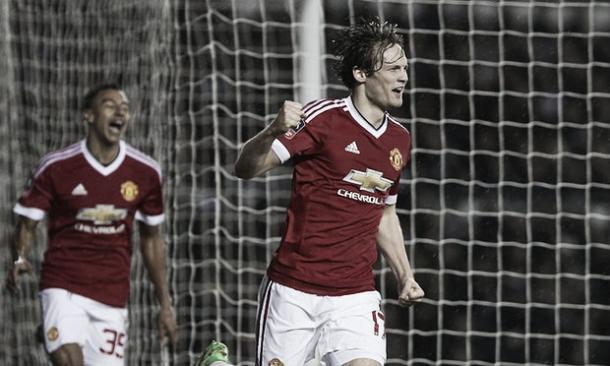 Not an easy competition to win
First they must take care of Danish side Midtjylland tonight and van Gaal is wary of the threat this competition will pose, he said that it's "also difficult to win" in Europe because there are "also very good teams in the Europa League."
"It's a fantastic aim for us to win this cup because Manchester United has never won it," he declared.
Despite United's concerning league form the Dutchman is trying to use progression in the two cup competitions to keep fans on side. The longer he keeps United in the two cups, the more appreciation and time he will recieve from the United faithful.
The season may not end as badly as expected for the former Barcelona manager, if he can guide United to win either trophy. With Jose Mourinho expected to come in at the end of the seasonto replace LVG, he would welcome the thought of bowing out of his reign at Old Trafford with a trophy to his name, making his time at Old Trafford considered somewhat worthwhile.