Juan Mata, speaking at Manchester United's pre-match press conference against FC Midtjylland, says he has not been affected by the criticism from the press after the 2-1 defeat in the first leg.
Mata says his only focus is helping United overturn first leg deficit against FC Midtjylland
Mata was singled out by the press for failing to stop Midtjylland's second goal by failing to close the goal down, but Mata insists that the press hasn't got to him after the lambasting he got for failing to stop the goal. Mata is only focused on making sure United play much better in the second leg than the first.
Mata said "I know that we have to improve our game level in terms of how we played in Denmark" as the performance from the players was very poor, and it's time for the players to step up to stop the team from exiting the Europa League.
Mata says the players know they played bad in the first leg against FC Midtjylland
The United players were slammed for how uninterested they looked during the game with Midtjylland, and Mata says "no-one better than us as players know how we felt in the game and if we've done bad or good" which tells you that the players were annoyed with how they played during the game.
Mata responded to all of the criticism of him by scoring a wonderful free-kick for United in their 3-0 win against Shrewsbury Town in the FA Cup on Monday night. Mata is also very determined to try and help United win the Europa League this season as he knows it is probably the best way for the team to get into the Champions League next season.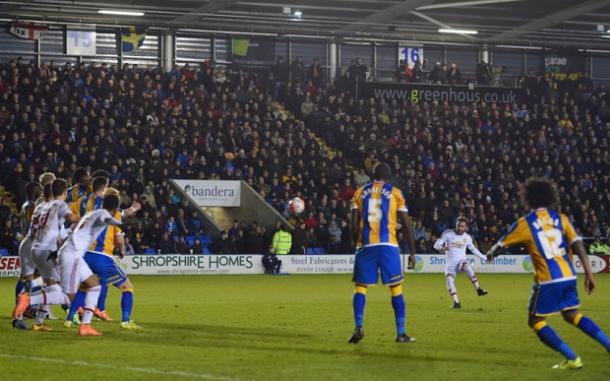 Mata said "hopefully we can go as far as we can and lift the trophy because it has a double meaning to us" which if the players can start performing to the standard of what they can there is no reason they can go far in the competition.
Mata wants to win the Europa League with United
Mata continued on to say "it has the meaning of winning the Europa League for the first time for this club and as well it gives us the chance to play in the Champions League" which makes it a massive game on Thursday against Midtjylland as a win would give the players huge confidence going forward.
Louis van Gaal will be hoping that United can manage to get through the tie with Midtjylland as if they don't it could be the end for him, but the positive for him is the plays are focused on the job in hand according to Mata.