Manchester United manager Louis van Gaal has called the Jose Mourinho rumours of replacing him as manager an absolute scandal.
Van Gaal hits back at the media for the Mourinho rumours
Van Gaal has been under immense pressure over the last few months with the media on multiple occasions saying that he was on the brink of the sack with Mourinho set to take over. Van Gaal though has finally hit back at the media for the number of times they've continued to report the news.
Speaking to TV Channel RTL7, van Gaal said "Mourinho has said things a number of times with a lot of words" as the media are forever hunting Mourinho down to try and find out about his future, but van Gaal says "he does not tell me anything.
"I find the whole thing ridiculous" which it is as the media seem clear on trying to get van Gaal out of United.
Van Gaal doesn't want the club to comment on the Mourinho rumours
There have been a few United fans asking for the club to come out and speak about the rumours of Mourinho, but van Gaal says "no, I don't want United to do something either. I don't even want them to react to things which I read in the media or which are being created". Van Gaal has clearly had enough of what he is reading every single day.
Back-to-back wins for United this week against Shrewsbury Town in the FA Cup and FC Midtjylland in the Europa League has lifted the pressure marginally on the Dutchman. Van Gaal though just wants the media to stop going on about Mourinho after every game and insisted that the club and himself will not help the media at all.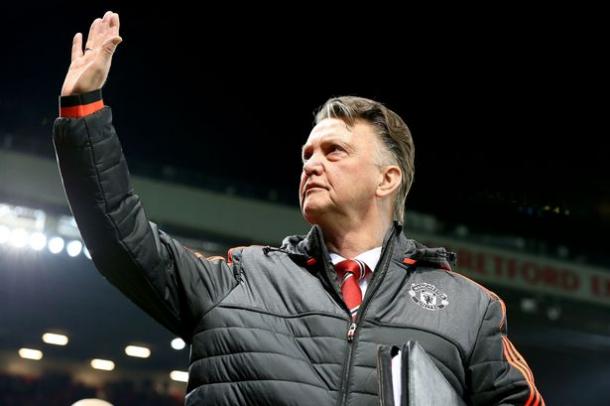 Van Gaal says the whole thing is a scandal that needs to stop
Van Gaal insists that "we, the club and I, are not going to help the media right now by denying things" which is the right thing to do as he just wants to concentrate on managing the club to get it back on track. Van Gaal also thinks that the whole Mourinho story that is "happening is an absolute scandal".
United now turn their attentions to a massive game against Arsenal on Sunday in the Premier League needing to get a win to close the gap on the top-four. Van Gaal also really needs the win against one of the big teams to stop the constant media attention.