Manchester United midfielder Morgan Schneiderlin says that Marcus Rashford's early impact at the club has reminded him of how Anthony Martial started at Old Trafford.
Rashford bursts onto the scene
Rashford has burst onto the scene at United in the last week scoring four goals in two games which has taken a lot of people by surprise. Schneiderlin though, has compared the youngsters start to Martial who scored four goals in his opening four games for the club including a goal on his debut versus Liverpool.
Schneiderlin on Rashford's start at United said "It is amazing for him. He reminds me a bit of Anthony, the way he started, scoring against Liverpool on his debut" which is a glowing reference if he's compared to Martial who himself is a terrific player.
Schneiderlin has urged Rashford to keep up his great form
Rashford was thrown into play for the first team when Martial got an injury in the warm-up before the Europa League game with FC Midtjylland and he didn't disappoint. Schneiderlin says that he hasn't seen him in training many times, but could tell he was still a special talent.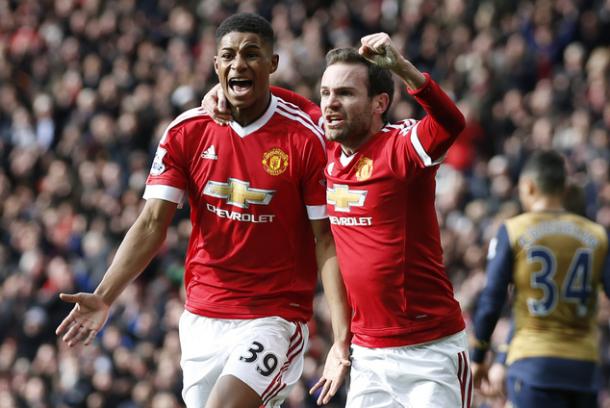 Schneiderlin continued to say that "it is the same for Marcus, he is a very good player" and he will only continue to get better as Schneiderlin says "he didn't train with the first team many times, but when he did train we could see straight away that he had this quality" and that is great that he is hungry to be successful at United.
Schneiderlin says Rashford is an exciting prospect for the club
Rashford now will want to continue how he has started and it will be harder for him now that teams will be watching how he plays to stop him. Schneiderlin says that is very excited about the prospect of having Rashford play even more games as he can only get better with more experience.
Schneiderlin said "he showed it again on Sunday and I hope he continues like that because he is an exciting prospect for the football club" which he is and what's impressive is he has just came in as a young guy and settled into the team without any fuss.