Manchester United midfielder Antonio Valencia could return to action this week after being out for five months with a foot injury.
The Ecuadorian was injured in the Manchester derby back in October, and has been missing ever since from Louis Van Gaal's side.
Anticipated return
The midfielder, who is sometimes deployed as a full back for United, is likely to be on the bench against Liverpool in their crunch Europa League match.
Though not 100% fit having missed a large part of the season, Valencia is likely to bring some much needed experience to the side after various casualties has seen the United treatment room full on occasions this campaign.
Since van Gaal arrived at Old Trafford the Ecuadorian has struggled to hold down a regular place in the team. Although, that is majorly through unfortunate injuries, he will now look to put behind him and help United make a success of their season, which for so long has look very uninspiring at times.
Part of the Ferguson era
Valencia was brought to United by Sir Alex Ferguson following the departure of Cristiano Ronaldo in 2009. Though not expected to live up to the heights of the Portuguese star the former Wigan Athletic man found himself a consistent part of the team under Ferguson, and an important part of the United side that continued to hunt down trophies.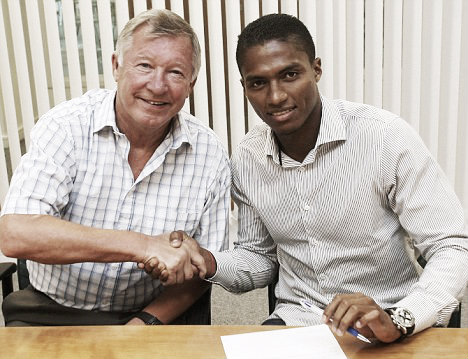 In fact, since Ferguson's departure, Valencia is one of few still remaining at Old Trafford, after many players have entered and exited the Old Trafford door under managers David Moyes and now van Gaal.
More players returning
Valencia is joined by a fair few players now beginning to return from injury for United as Bastian Schweinsteiger is also nearing his return after a knee injury, though the derby against Liverpool may come too soon for the World Cup winner to return at Anfield.