"I see Lallana rolling his studs over the ball, as if he's taking the mickey. Someone tackle him. Smash him," – Paul Scholes
A United legend, Scholes summed it up well. There was no fight, no desire, nothing to reward the fans who were one more stunningly loud and consistent.
After an hour of a shocking lack of quality and distinct averageness from Manchester United, the thousands of fans still sung loud. The same passion and fight could not be found on the pitch.
Passion, fight lacking from weak United squad
Seven years ago, United were playing at the top level of European football. They were top level, and had top-level commitment. Now, in Europe's second-rate competition, they miss players like John O'Shea, Ji-Sung Park and Darren Fletcher who had less quality but more fight and more understanding of the football club.
There is a big connection between fans and players at United currently. Social media connection, that is. There is a reason that new songs are limited with the United fans. The fight and passion from the players is non-existent.
"I don't want them saying sorry on social media. Stop talking and start playing the game," again from Scholes.
Undoubtedly the players will apologise. Yet how can they have the right to apologise to these fans when every week it is the same performance and every week it is a below-par effort?
Quality not important, lack of motivation is shocking and worrying
Forget the performance, forget the quality. Playing away from home at Anfield in a European competition, albeit the Europa League, Manchester United players should be playing their best game of the season, giving the most they have given all season. Instead, Bastian Schweinsteiger was turning backwards with 24 seconds on the clock. You'll Never Walk Alone was loud and proud from the Liverpool fans, and it appeared that it was United closing out the game to a proud fanbase. A collection of sideways passes with a 2-0 deficit.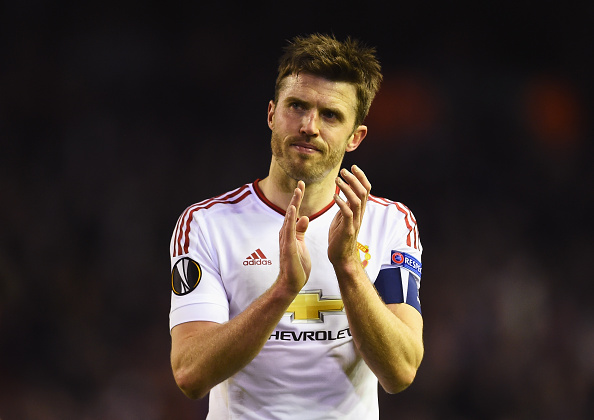 Louis van Gaal has had his faults this season, far too many to list. Yet it is difficult to comprehend that a Manchester United squad cannot motivate themselves to fight against Liverpool at Anfield. Perhaps it is not just van Gaal that needs to be shown the door, and instead it is the fickle and weak core of this team that must go too, players like Juan Mata and Michael Carrick.