Paul Scholes in an interview with Manchester United fanzine United We Stand gave a list of players that he believes are neccesary to turning around his former club's fortunes. He also warned that it would take breaking into United's vaunted "warchest" in order to land the targets.
United need a centre forward, but there's a lack of quality
United's problems at centre forward this season have been well known, with 18 year old Marcus Rashford having to be called upon in an emergency.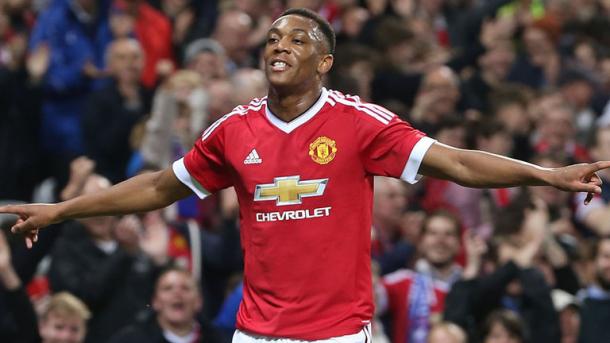 Scholes admits that there may not be any value in the market, which is why he would like his former club to pursue former United youngster, and current Juventus star Paul Pogba.
Priority should be central midfield and defence
Even though United have greatly beefed up their central midfield over the past three seasons - bringing in Marouane Fellaini, Morgan Schneiderlin, Ander Herrera, and Bastian Schweinsteiger - Scholes believes that United still lack quality in the center of the pitch.
He also advocates raiding Real Madrid, and not for the player that many United fans have been pining after for years. 'I'd like Luka Modric. How old is he now? Might be a bit too old, but he's a great player.'
He then added that he would also like United to pursue the Spanish giant's stalwart central defender, 'I like Raphael Varane.'
Scholes did admit that he may not being realistic in his desires.
"Man Utd have been shambles"
Scholes has not been shy in taking his former club to task over the past few weeks, with issues coming to a head after United's 2-0 lose to Liverpool in the UEFA Europa League.
Speaking in his position as a pundit on BT Sport he tore into the club. 'United were a shambles. When you are at Man Utd there are certain standards to live up to and I think they are falling well short.'
He continued on to state that for all the players the Red Devils have lost over the past decade, they have not been replaced with quality. He also stated that dearth of quality in leadership.
United should aspire for more
Scholes was also critical of the standard that the new United were setting for themselves. 'The last thing I want to see is United being happy with finishing fourth and winning the FA Cup. Arsenal do that.'
Scholes was speaking in the new edition of the longstanding Manchester United fanzine United We Stand. Subscribe to United We Stand, the Manchester United Fanzine.