Michael Carrick, speaking to Sky Sports after Manchester United's 1-0 win over Manchester City at the Etihad Stadium, was very pleased that the team bounced back against their rivals.
Carrick praises the character of the whole team
The game was huge for both teams as they are battling hard for a top-four place and with United getting the bragging rights it now means they are one point behind City with eight games to go. Carrick, therefore, felt the game was worth more than three points and was pleased with the team's performance.
Carrick said "I think it is more than three points" as the battle is intense for a top-four place in the Premier League and United needed a victory the most to keep up with the other teams. Carrick says that the team had to "get the three points before the international break" so that it gave the players something to build on when they return.
Carrick pleased for Rashford
The United captain for the game said he thought "we were good in the first half with a great goal from Marcus Rashford". The youngster, in his first Manchester Derby appearance, made the difference and earned United a huge three points.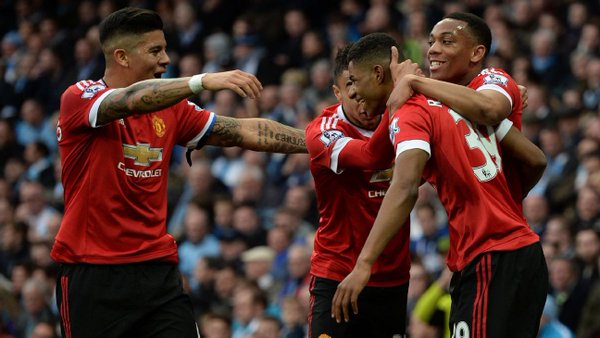 Carrick felt that the team "hung on towards the end with some tired bodies cramping everywhere" as the team had gone through three tough matches within a week. The most important thing was that it was a "great way to bounce back from Thursday night" and to give the fans something to cheer about.
Carrick says the team must build on City win
The most crucial part of the season will commence after the two-week international break with a lot of games in a short period of time. Carrick feels that this win over City will give the team great momentum going into all of these games as the team looks to have a great end to the season.
Carrick says that "we have some massive league games and obviously the West Ham cup game" to come and the team will have to win most of them to achieve what they want. The English midfielder continued to say that the win over City "will give [United] the momentum going into the final stages" and push on to make the season a success.