In his weekly blog, Juan Mata has hailed Marcus Rashford as a great player in the making after the young striker scored the winning goal for Manchester United against Manchester City.
Rashford is a great player in the making, says Mata
In his first Manchester Derby, Rashford scored the winner in the 16th minute to give United a massive win in the top-four race. Mata got the assist for the goal and he has nothing but praise in his blog about how good a player Rashford could become for the club.
The Spaniard wrote, "Marcus showed again that he is a great player in the making" as the youngster has come into the team and now has scored five goals in the eight games that he has played. Mata says that he enjoys playing with him and all of the other players believe in him.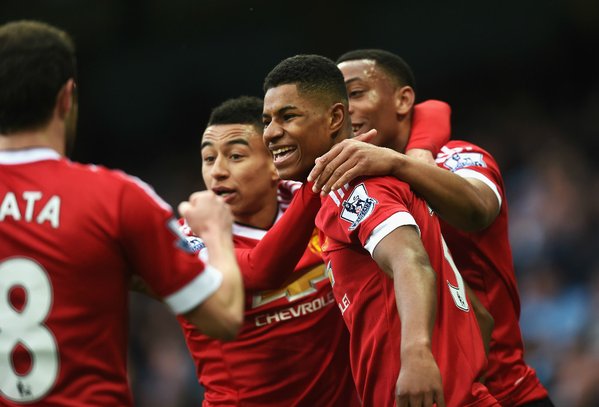 Mata says Rashford will only get better
Mata continued to say that everyone "believes in him" which will give Rashford great belief in himself, but Mata also warned that he's "still very young and he's just arrived in the first team" and it will take him a while to fully develop into a great player that his potential is showing.
Manchester Derby win will put smiles on everyones faces, says Mata
The derby win was a massive win for the whole team as it should give them massive confidence going into the remainder of the games this season. Therefore, Mata feels that the win will put a smile on everyone's face and all of the players will come back after the break ready to go from the start.
Mata felt that in the second half "City pushed hard to level the score" but the defence kept them at bay. The Spaniard says that the main thing was that "we were able to keep the advantage and took the three points" which moves the team to within one point of City in fourth.
The main thing now is for the whole team to go away and concentrate on their National teams and come back fresh and ready to go for a massive game against Everton at Old Trafford. Mata says that the team "should enjoy the good moments" as there haven't been too many this season.