Michael Carrick left the Etihad Stadium on Sunday after helping Manchester United to a well earned 1-0 victory over local rivals Manchester City.
He will now take a holiday with his family after being left out of Roy Hodgson's England squad for the upcoming friendlies with Germany and Holland.
Though his days of representing the national team appear to be behind him, his time at Manchester United and the role he has to play is still unfinished.
Carrick the last of a dying breed
Carrick is currently in the final year of his contract with United and is unsure on whether the club are to offer him an extension.
Having said that it seems United are most likely also unsure of what to do with their number 16 because they do not know who will be taking charge of the first team next season for sure.
It is very important that United give Carrick an extension on his deal because, along with captain Wayne Rooney, he is the only United player left who has experienced the good times at the club. One of the only players who has actually tasted consistent Premier League success.
He is a rare midfielder who can control the game in a quaterback like role, dictating play with his incisive passes to set attacking moves in motion.
Carrick's game management is key
Carrick's assertive and statesman like approach as vice-captain, has seen him take the responsibility in facing the media countless times this season, to justify another disappointing result for United.
He is also the one that inexperienced Manchester United players can learn from and be guided by.
He is 34 years old and not surprisingly finds it difficult playing three games per week, not that this is expected of him.
United manager Louis Van Gaal is wary of this and has tried to use the Englishman in as sensible manner as possible, though this has proved difficult with the injury crisis that has rocked Old Trafford this season.
Carrick has registered a very commendable 34 appearances for the Red Devils this season.
His role, however frequent, is to command the United midfield in a way that sees him maintain possession of the ball and set up attacks, as well as guide youngsters on the pitch, for which there has been so many this season at Old Trafford.
Desire to remain at United
The midfielder has already gone on record making no secret of his love for the club and his desire to carry on at United. Recently stating: "I have been here a long time, I've had some great memories here and I love the club. It's a great place to play."
This does not sound like someone who is ready to give up or sign away the rest of his career for a multi-million pound contract for a team, who's name the majority of United fans would most likely never even have heard of.
Instead of bowing out in the unknown it is clear he wants to end his career helping United get back to challenging at the top of the league.
He explained after the win over rivals City: "Playing games like against City keeps you having that buzz and the enthusiasm to play for longer."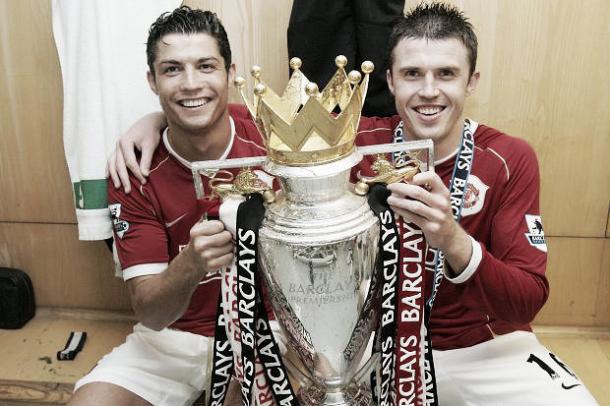 No longer playing with the same quality
It is fair to consider and accept that the former Tottenham midfielder is not the player he once was.
A footballer who would dominate the midfield along with United legend Paul Scholes, going toe to toe with some of Europe's elite midfielders as United consistently made their mark in Europe under Sir Alex Ferguson.
United fans must remember that Carrick no longer has the quality around him that he once had. No Cristiano Ronaldo or Ryan Giggs to pass to on the wings, no Rio Ferdinand or Nemanja Vidic behind him either.
For those who argue that he is not contributing enough to the team or is somehow detrimental to the squad as a player should consider other explanations for United's abysmal season.
Firstly looking at the manager and his questionable tactics and team selection, particularly his persistence to start Marouane Fellaini alongside Carrick in midfield, which in essence is like making the United vice-captain play with one arm tied behind his back.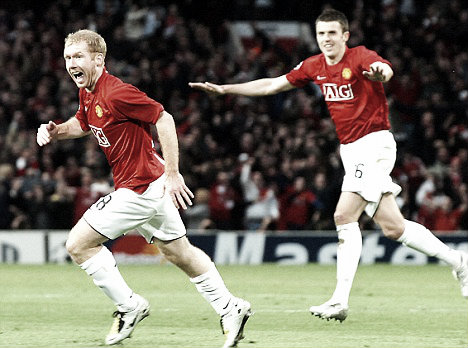 Carrick will help whatever manager
Whoever the manager is in the Old Trafford dugout next season they will surely benefit from having Carrick at the AON Training Complex every day, rather than letting him go to share his years of knowledge and experience with youngsters from another club.
The United board should consider, if they are to let Carrick go at the end of the season then they will lose undoubted knowledge as well as quality from the midfield, and Ed Woodward will have to pull off something special in the transfer market if he is to fill the void that will undoubtedly be left if Carrick is shown the Old Trafford door.