Over the weekend, Manchester United goalkeepers Kieran O'Hara and Victor Valdes represented their respective clubs with much praise. O'Hara came on as a substitute in Morecambe's narrow 1-0 defeat against Leyton Orient in League Two. When the teenager entered the field, he was able to save a crucial penalty after starting goalkeeper Barry Roche was sent off. O'Hara was able to save Jay Simpson's 13th-minute penalty, in addition, he was able to save a bombardment of shots as the 10-man side defended to keep a clean sheet. However, an own goal by Ryan Edwards destroyed O'Hara's chances of keeping a clean sheet.
Adam Lord from the Lancashire club's local newspaper The Visitor, commented on O'Hara's performance, saying he 'seriously (would) doubt if he'll have many better games,' and that he was sure his career would catapult from here.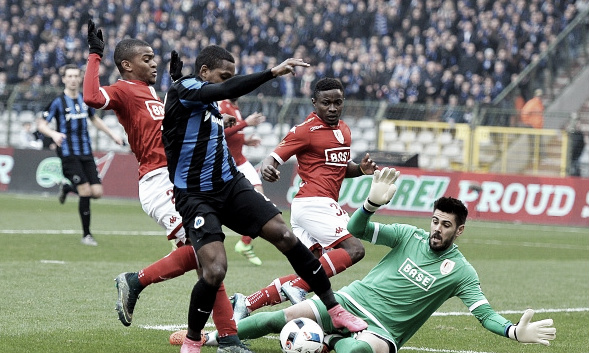 Cup glory for Valdes
Meanwhile in Belgium, Spanish goalkeeper Victor Valdes lifted the Belgian Cup with Standard Liege. The club was able to edge out a 2-1 win against favourites Club Brugge. Liege's Ivan Santini hit a late winner in Brussels to help earn the Belgian side a qualification spot in next season's Europa league.
In addition, strikers James Wilson and Ashley Fletcher appeared in matches for their respective clubs. Wilson played in Brighton's 2-1 win at MK Dons and Fletcher participated in Barnsley's 2-0 win at Fleetwood. Other United loanee Nick Powell did not feature in Hull City's 1-0 loss to Middlesbrough on Friday night.
Seeing that the Manchester's loanees are performing adequately well, Reds fans should get excited. With Louis van Gaal recently promoting younger players such as Rashford, Manchester United fans could be seeing another young call-up fairly soon.