Manchester United have confirmed that they will embark on a tour of China this summer, with thespectacle being a Manchester derby in Beijing.
Manchester City have already announced that they will also be touring China, and German side Borussia Dortmund will join them as part of the International Champions Cup.
United will play the Bundesliga side in the Shanghai Stadium on Friday 22 July, and then they will go on to play City at the Beijing National Stadium on Monday 25 July.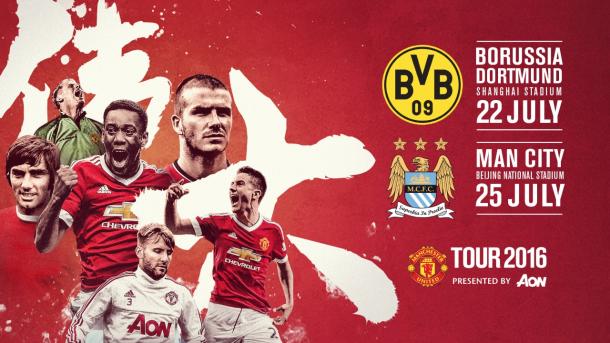 Woodward delighted with Far East tour
United vice-chairman Ed Woodward is delighted to be heading back to the Far East, where United last toured in 2013 and have been there nine times previously.
"Manchester United has strong historical links with China and we are very proud of our relationship and of our fans throughout the country," he said in a statement.
If United do go on to face City, it may well be that incoming boss Pep Guardiola could reignite the rivalry with his old enemy Jose Mourinho, who is rumoured to be succeeding Louis van Gaal in the summer.
A total of almost 500,000 supporters have attended previous game, and Woodward says the support has been "exceptional" and everyone at the club is "very much looking forward to this summer".
United captain Wayne Rooney is set to have a testimonial at Old Trafford on August 3, and the 2016-17 Premier League season is set to get underway on August 13.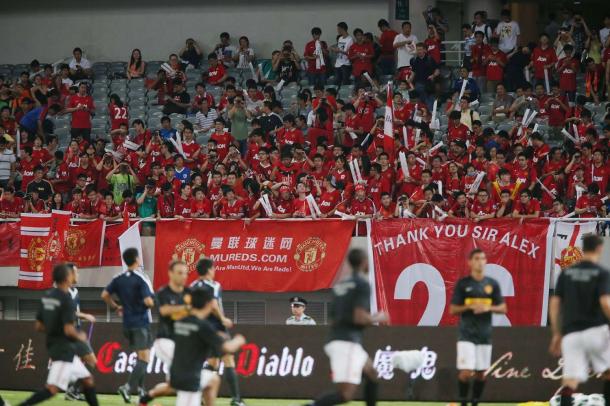 2013 Tour of Asia
The Reds were last in Asia in preparation for the 2013-14 season, and they played five of their seven pre-season games over there.
David Moyes was in charge then and they began with a 1-0 defeat to the Thai All-Star XI, but Jesse Lingard and Danny Welbeck each struck twice, and Robin van Persie added another late on to help them to a 5-1 victory over the A-League All Stars.
After a 3-2 defeat to Yokohama F. Marinos and a 2-2 draw with Cerezo Osaka, United rounded off the Asia leg of the pre-season tour with a 5-2 thumping against Kitchee.
Welbeck opened the scoring and Chris Smalling, Fabio, Adnan Januzaj and Lingard all got on the score sheet in the win.