Michael Carrick has been a fantastic servant for Manchester United, since he moved from Tottenham Hotspur to join the Red Devils in 2006. He has been at the club for ten years, Carrick has won everything with the club since joining them apart from the FA Cup. The ageing Carrick will turn 35 in the summer, it might be ideal for the club to start looking for a replacement.
The Englishman has made over 400 appearances for the club, Michael Carrick and Wayne Rooney are the only players that remain from the Manchester United side that became the Champions of Europe in 2008. Carrick spoke not long ago about him possibly receiving a new contract: "I'm not sure yet to be honest, no. I've been here a long time, I've had some great times here and I love the club."
Granit Xhaka
Granit Xhaka has been linked with many big clubs in recent weeks, the Borussia Monchengladbach midfielder has been on fantastic form this season. After having an impressive short career at Basel, it was a real shocker that no big club has actually completed any serious actions on signing the Swiss midfielder. Ottmar Hitzfeld, who was the manager of Switzerland from 2008 to 2014, once said Granit Xhaka is a young Bastian Schweinsteiger.
Xhaka has already been sent off three times this season but has been a key player for the German side this season. This season he was given the Man of the Match award in the game against Serie A Champions Juventus in the Champions League group stage which ended 1-1. Xhaka is known for breaking up the opponents play, reading the game very well and turning it into a quick counter-attack for his side. Xhaka has a strong point of intercepting the ball and pinging the ball from literally anywhere of the pitch. He also has a few goals to his name this season.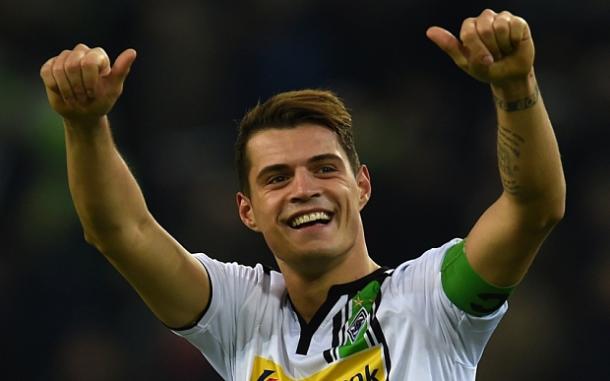 Adrien Rabiot
Adrien Rabiot has been rated as one of the best U21 players in the world. However, the Frenchman has struggled to make a real breakthrough into a PSG side which is very strong. With the original midfield three of PSG being Marco Verratti, Thiago Motta and Blaise Matuidi, Rabiot has found it difficult to be a regular starter for Laurent Blanc's side. The French side have already won the Ligue 1 with seven games to spare and Rabiot will be hoping Laurent Blanc will start him in each game remaining of the season.
Rabiot has started 23 games this season and come on as a substitute seven times. He also has a few goals to his name too, giving PSG the vital away goal against Chelsea in the Champions League Round of 16. Rabiot provides a lot of strengths when starting the game, can play the defending role or the attacking role in midfield. A player who isn't afraid to roam around the pitch with the ball on him and he is a fan of playing quick football with the tika-taka passing. Rabiot can be relied on to create chances but Carrick offers more than that and his replacement will have to as well. Rabiot is a good tackler, intercepts the ball very well and he is a very intelligent player.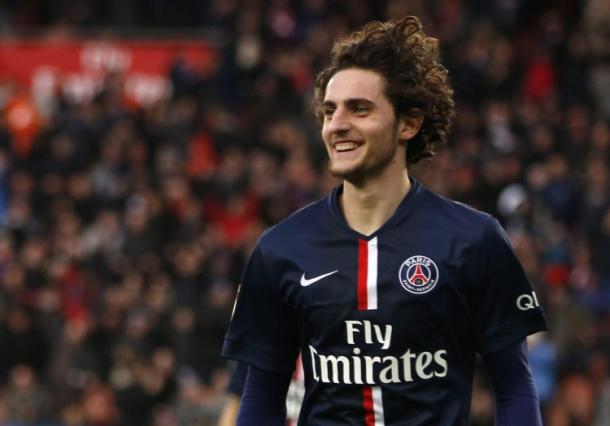 Radja Nainggolan
Radja Nainggolan has been a fantastic and vital player for Serie A side Roma, a versatile player too. The Belgian international has been used in many positions this season; defensive midfield, centre midfield and attacking midfield clearly showing he can offer a lot of positives in midfield. He has played the third most minutes for Roma this season, netting in a few goals and being sent off once too. Radja can be a little of a rash player, known for going into dangerous tackles. This is something United have been missing for a long time, a player who is willing to go into every tackle confidently.
Nainggolan is fantastic at playing the defensive midfield role, protecting the defence behind him. A strong player whilst holding on to the ball, he is also really good at shielding the ball. The 27-year-old midfielder isn't afraid of having a shot when left with no option, he has actually scored two goals during his four appearances in an attacking midfield role. He has been linked with a move away from Roma the past few days, with many big clubs after the Belgian international.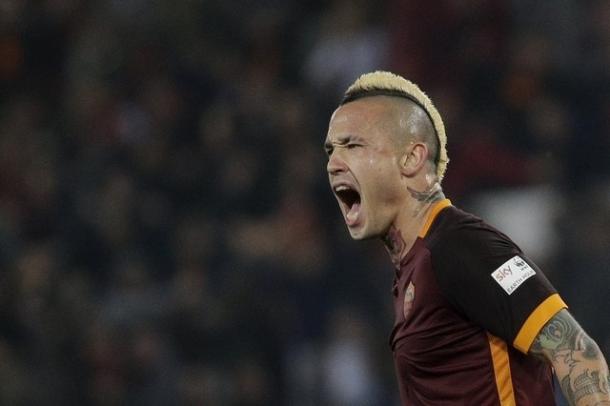 Who to pick?
To be honest, Manchester United fans would love to have either of the three. If one of them were to join United, fans could expect the team to turn to a 4-3-3 formation which could work out very well. A central midfield player is much needed in the summer, especially if Michael Carrick doesn't receive a new contract and nearly everyone has had enough of seeing Marouane Fellaini in the starting line-up.