Belgium coach Marc Wilmots has come out in support of Manchester United midfielder Marouane Fellaini, saying that he is not being played in his best position.
Fellaini not being used right by Manchester United, says Wilmots
Fellaini, since moving to United, has really struggled to replicate his great form at Everton and he has been a real scapegoat for the fans when United have struggled. Wilmots feels that the fans at United are not seeing the best of him though, as he is a box-to-box midfielder and not a defensive midfielder.
In an interview with British newspaper the Times, Wilmots said that's he knows Fellaini by "heart," as he has seen him play well with the national team many times, and he feels that he is a "box-to-box midfielder" - a position he doesn't get the chance to play at United.
Wilmots continued to say that Fellaini could also play "as a number six by himself, but not with a partner," whereas at United he is continually having to play alongside Michael Carrick or Morgan Schneiderlin. The Belgium manager also says the former Toffee has the "ability to play on the offensive too like Everton used him".
Belgium's 'best goal-scorer'
Fellaini has been one of most used players by United manager Louis van Gaal this season, and he has even played the midfielder up front due to the injuries the side have had.
The Belgian has infuriated many United fans with his lacklustre performances, but Wilmots continued to praise the midfielder, saying he is best goal scorer he has in his squad.
The manager said that Fellaini is the "best goal scorer [he has]," as he has scored some very important goals for his national side in recent times. Wilmots went on to say that he is a "very good player with a unique profile," which is true as the skill set he possesses is one not many players have.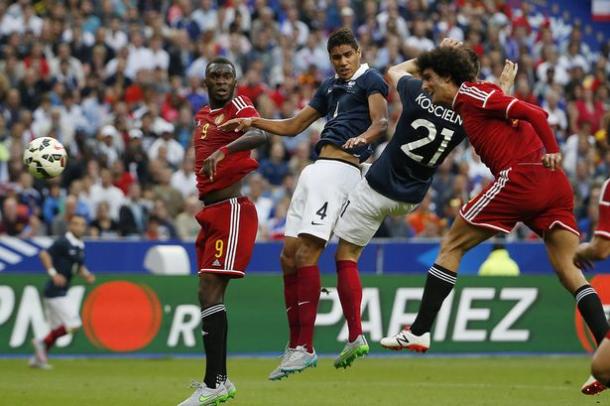 Point to prove against former side
Fellaini will be hoping he is in starting line-up for United's next game at the weekend, as the Red Devils face his former club.
With there having been a lot of criticism lately, he will want to prove a point to many doubters that he can be a good player for the side, and what better way to do so then against your previous team?