Manchester United striker Anthony Martial has revealed he regularly feels the wrath of Louis van Gaal in training but has now learnt to laugh at the Dutchman when he does it.
I have learnt to laugh when Van Gaal yells at me, says Martial
Martial, since joining United in the summer from AS Monaco, has enjoyed a successful season so far, scoring 12 goals. He has quickly had a lot of praise from the club's fans. Martial, though, admitted that he doesn't receive any special treatment from Van Gaal.
Speaking to French outlet RTL, Martial said "If I misplace a pass or I take a poor touch" then he is sure to hear "van Gaal first screaming at me" as the manager does not like to see that from one of his players and wants him to learn from his mistakes.
Martial went on to say that van Gaal yelling "makes me laugh" as he does it a lot but "I know it is for my own good". The French striker says that van Gaal "wants me to be a perfectionist" and because of that "I will progress" as van Gaal knows how to get the best out of most of his younger players.
Martial says Van Gaal has given him a lot of confidence since being at United
Van Gaal has been put down by a lot of people for destroying the confidence of most of his players during his time at United. Martial, though, says that it has been the opposite for him as he says that van Gaal has given him a lot of confidence to go out and perform to a high standard this season.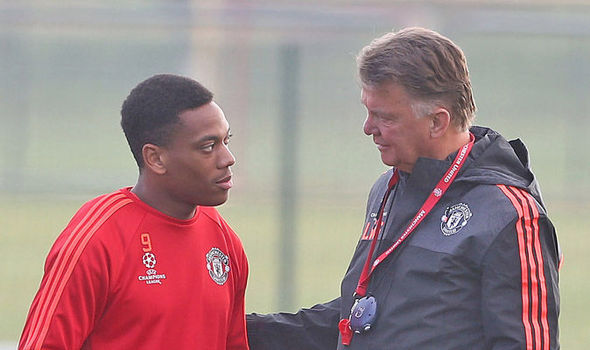 Martial says that van Gaal has "allowed me to progress enormously" which is what you ask for from your manager and with that Martial say he has also "given me an enormous amount of confidence". Van Gaal has brought through some of the World's best players in Thomas Muller and Xavi Hernandez so he is a person who can help you develop.
Van Gaal is a nice man when things are going well, says Martial
Many people have called van Gaal a nasty man but Martial says that he "seems cold on the exterior" but if things go well "he is nice". During the season, people have seen that van Gaal can be happy at times and Martial says that he "is happy when we win".