Former Manchester United manager and current board member Sir Alex Ferguson has urged United to show patience with current manager Louis van Gaal, despite the club being interested in replacing him with Jose Mourinho.
Ferguson says no success for a couple of years will benefit the team going forward
Van Gaal took over in the summer of 2014 and since then has spent over £250million on new players but this season hasn't gone to plan as the club are 16 points behind Leicester City who are top of the Premier League. Ferguson though feels that a couple of years of no success will benefit the team going forward.
In an interview with Sky Sports, Ferguson said that "it is dead easy to be critical" in relation to the people who have said that Van Gaal has done a poor job this season. Ferguson continued to say that "you have to be realistic about some things" as the former manager feels the club have had bad results due to the number of injuries that Van Gaal has had to deal with.
Injuries have been a big problem for Van Gaal this season, says Ferguson
Ferguson singled out a few players who have been big misses for the club this season saying "Phil Jones, Ashley Young, Antonio Valencia and Luke Shaw, these are big losses" as all these players have been out for a long period of time during the season.
The former manager says that "it doesn't matter which team you are" if the team has had the number of injuries Van Gaal has had to deal with "it has to have an impact on the team". United currently are in a real battle to finish in the top four this season to make sure they get Champions League football.
United have made huge changes to their squad since Ferguson stepped down as manager and not many of the players that have been brought have had real success at the club. Ferguson though feels there are some promising signs from a few of signings and feels they need more time at the club.
Ferguson urges for fans to be patient with Van Gaal
Ferguson says that in "Anthony Martial and Memphis Depay" they have already shown that "their promise is good". The key now is to be patient with the current transitions that the team are on and for Ferguson he says it is important as a United fan to have "some patience" as he feels "many have shown that over the years".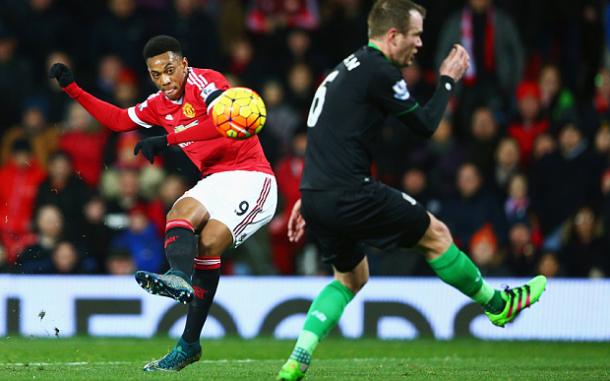 Ferguson says that "for 150 years of history" sometimes it is worth having a "couple of years on the quiet side" as this will only make the team "come back and come back strong". The team will want to gain some success to finish the season as they will want to win the FA Cup and finish in the top four to give something back to the fans.