Argentinian international Angel Di Maria says he was unable to settle at Manchester United because manager Louis van Gaal kept changing his position.
After his transfer from Spanish giants Real Madrid, he failed to live up to his British record £59.7m fee and left for Paris St Germain in August, and he claimed that he has no regrets about his move to France.
Di Maria "Not allowed to settle properly"
The winger, who spoke to BBC One's Football Focus, spoke about the Red Devils not letting him settle properly, rather than admitting that the player himself couldn't settle at Old Trafford.
Di Maria told how he started one game in one position and then the next game in another, and when he was scoring goals, the next game he was "picked to play in a different position".
"It's up to the manager to decide, but I think the player should be comfortable in that position and adapt to it," he said.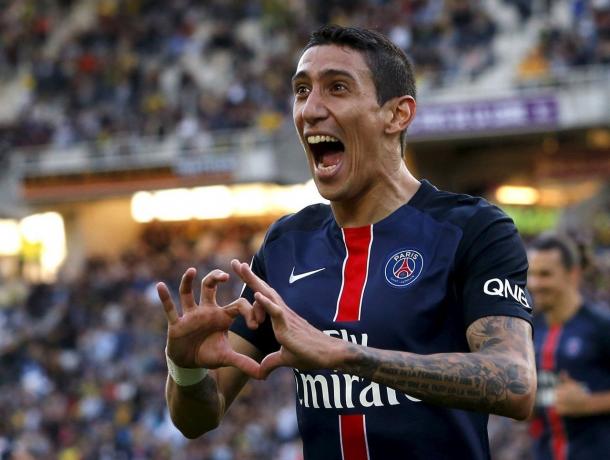 Departure to PSG to win things
United are still playing the same way, says the Argentine, as van Gaal's side are in for a challenge to qualify for the Champions League, currently sitting in sixth ahead of the weekend.
Di Maria refused to blame himself for the failed spell in the Premier League, and he also refused to blame any of his team-mates, saying he did all he could during his tenure.
"So I decided to leave, not only to be happy, but to win things. That's what I'm doing here," Di Maria added.
Winger given change in Paris
PSG wrapped up the Ligue 1 title without any real competition this season and their focus is now on their Champions League quarter-final tie with Manchester City.
Laurent Blanc is the man who Di Maria is thankful too, the winger stated that the manager wanted him to play from the start and he never changed his mind about that.
He said: "He has given me total freedom to move where I need to move and I'm very happy here. It wasn't the case over there [Manchester United]."