Despite all the talk going around that Jose Mourinho is the next man to take over the Manchester United managerial reigns, one man remains a better candidate for the job.
It is none other than the man the Red Devils will face next, Mauricio Pochettino of Tottenham Hotspur. The Argentine has only spent a few years in the Premier League, but his impact has been substantial leading his two sides to historic (and potentially historic for the Spurs) finishes.
An eye for talent
The Argentine's transfer record at Southampton was so-so, bringing the likes of Victor Wanyama, Pablo Daniel Osvaldo, and Dejan Lovren. Wanyama, the only man who still remains with the club, is a key member of the team with his defensive presence being an integral part of Ronald Koeman's starting XI.
Lovren was another successful signing as one of the core of the Southampton defense before moving to Liverpool. Osvaldo was not too hot of a signing for the Saints under Pochettino, struggling to get first-team time.
However, the 44-year-old's biggest moves have come while he's been with Tottenham Hotspur. Last season, he introduced the football world to star striker Harry Kane. Few knew who Kane was but diehard Spurs fans, and now, the striker has now become England's number one striker in front of captain Wayne Rooney. Many were worried about him being a one-year wonder, but he's been anything but by bagging more league goals this season with six games to go than he did all of last season.
Eric Dier, the second of three 2014-15 signings/newbies to the club has also made quite the impact. The Englishman, who plied his trade in Portugal at Sporting CP, has been a workhorse for the North London side first at right back, then as a center back, and currently as a central defensive midfielder. Dier fits right into Pochettino's high-pressing style and is an effective defender and on the counter as well. For the price of just four million pounds, Dier is one of the bargain buys of last season.
Last but not least, is Spurs' new young superstar, Dele Alli. At 19-years-old and from League One Milton Keynes Dons, the Englishman has taken the Premier League by storm. He's appeared in 30 of the Spurs' 32 league games, providing another creative presence in the midfield along with Christian Eriksen, Erik Lamela/Nacer Chadli. His understanding of the game and football IQ is unparalleled for someone at his young age.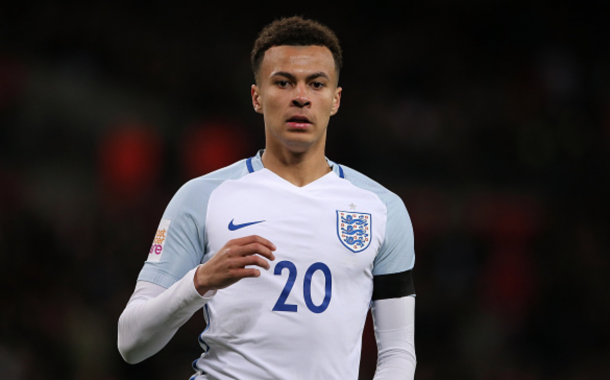 The Argentine's eye for talent for talent that has gone unrecognised by most is something that Manchester United can use after the noted failures of Angel di Maria and Memphis Depay so far. It's not really "the United way" to not bring in notable names, however, with less expectations, there's a better chance that players will exceed rather than fail to live up to expectations.
The youth movement
If there's something both current United manager Louis van Gaal and Pochettino share, it's their ability to recognize that moving forward with the youth is the way to go, something that Jose Mourinho does not offer at all.
On the current Spurs roster, Michel Vorm is the oldest player at 32-years-old, and starting goalkeeper Hugo Lloris is the oldest player in the starting XI at 29-years-old. The attacking four of Tottenham is where the biggest notice where the youth movement is happening. The attacking midfield of Lamela, Alli, and Eriksen are an average age of just over 22-years-old with the Lamela and Eriksen being the oldest at 24-years-old each. Tom Carroll and Ryan Mason are also 23 and 24-years-old respectively.
Star striker Harry Kane is only 22-years-old and should continue to fire in goals for Spurs unless he leaves. His two backups, Heung Min-Son and Clinton N'Jie are just a year older than Kane and can also play on the wings in the attacking midfield.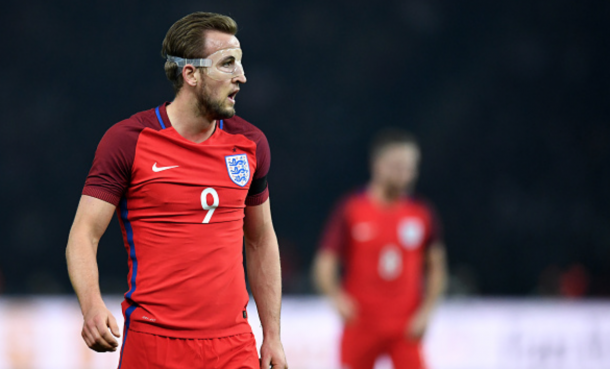 Van Gaal has done the same to United except not as successful or as liked as United. Guillermo Varela, Jesse Lingard, Marcus Rashford, Cameron Borthwick-Jackson, Andreas Pereira, and Timothy Fosu-Mensah have all been key for United at one point or another this season, and this will likely continue should United "Poch" the Argentine away from Spurs.
We have all seen how Mourinho has dealt with youth players. Most of the ones that deserve a fair shot at the first team are rarely given a chance or are loaned out. Some of his best young talents at Chelsea are ones he sold away, such as Kevin de Bruyne and Romelu Lukaku. So if anything happens under the Portuguese manager, it might be steps back rather than steps forward.
Entertaining football
A chant that's been way too prevalent at Old Trafford and other United games this season has been, "Attack, attack, attack!" This is due to United's boring possessive, passing style of football in which the Red Devils dominate with the ball but fail to get goals.
Pochettino would change that in a heartbeat with his high-pressing, attacking style that he manages not just the first team with, but also the youth team. There's a reason that Spurs have scored the most goals in the league. Mourinho's style of football is also one that would not appeal to United fans either. His "park the bus" after taking the lead style would just put Red Devils fans back to sleep. Pochettino would definitely bring the atmosphere back to Old Trafford.
Another thing that the Argentine has brought to Tottenham is a new belief within the club. Throughout this season, Spurs have found ways to score goals when down. It's like "Fergie Time" for United throughout all the years when they went on to win league title after league title.
The impact the Argentine has brought to Spurs is second-to-none and his style of football will win over United fans in a heartbeat after endless boos and disapproving statements of van Gaal's current style of play. Goals is something United fans have wanted to see in the last two seasons under the Dutchman, and they'll get just that under Pochettino.