Sir Alex Ferguson has claimed that he had the option to sign Bayern Munich's Manuel Neuer, who at the time played for Schalke, but instead opted to sign Spanish goalkeeper David de Gea.
At the time, Manchester United were scouting a successor to replace Edwin van der Sar, who was preparing to retire in the summer of 2011. Sir Alex has revealed that his number one target was Schalke 04 goalkeeper Manuel Neuer.
Ferguson turned down Neuer on coach's recommendation
However, United's goalkeeping coach, Eric Steele, pleaded to Ferguson that Atletico Madrid goalkeeper, David de Gea, would prove to be a better long-term signing. Steele's persuasion led to the then-United boss to sign the 20-year-old Atletico Madrid goalkeeper for £17.8 million.
Ferguson said, "Eric Steele had been scouting David de Gea for quite a while, but then Neuer came on the scene at Schalke. And I think Schalke would have been happy if we'd have gone and taken him."
The most successful British manager of all time trusted his coach, saying that he told Steele of the quality of Neuer, but Steele insists that "'yeah, but in three years' time, De Gea will be better', [Ferguson] said 'that's a statement'."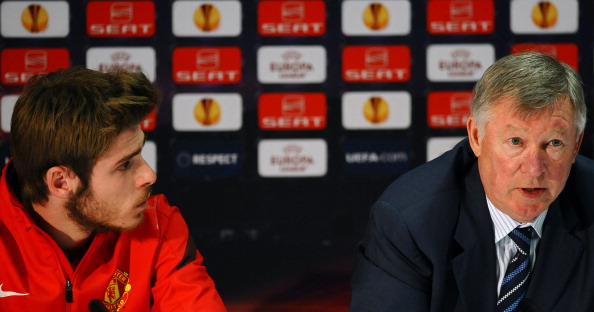 As such, Ferguson "went out to watch" De Gea himself, playing for Atleti against Valencia away from home. "The things he'd [Steele] been speaking about - his agility, his confidence, his speed - were evident."
Ferguson pleased with decision to sign De Gea
With Steele "building a relationship with [De Gea's] parents, and [being] so adamant," that Ferguson said he "had to trust him." Ferguson, now a director at United, says he's "glad" he signed Neuer because Steele "was right".
Neuer has had an amazing career since his move to Bayern Munich for €22 million back in 2011. The German International has won himself a World Cup, as well as the Champions League with Bayern
Despite this, neither United fans nor Ferguson should be torn about the decision to sign De Gea. The Spanish goalkeeper has proved his qualities after a dodgy start for the Reds. He's been United's player of the season for the past two years..