According to Dutch newspaper De Telegraf, Louis van Gaal is set to remain manager of Manchester United for one more season before retiring. With the Dutchman set to stay, he is going to be given a massive budget for the summer to bring in new players with the striker position as the first major need for the team.
Big signings or the youth movement?
Striker is the main problem for Manchester United as youngster Anthony Martial is their leading goal scorer in the league with 8. Wayne Rooney is the leading goal scorer for United in all competitions in 11. The major rumor going around is that the Red Devils will be after Everton striker Romelu Lukaku.
The Belgian has found the back of the net 18 times this season in the league and 25 times in all competitions. His ability to take be an aerial threat as well as a man who can take you off the dribble and overpower any defender is something that would bring a real attacking threat to the Red Devils.
However this past weekend, Daley Blind did a tremendous job as a central defender who is undersized compared to Lukaku. Is that the type of player United want, someone who can get shut down by someone undersized and can sometimes disappear in big games? Not necessarily.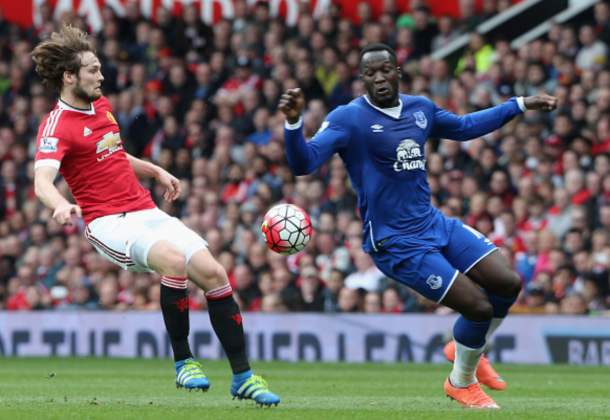 The youth movement is something that has earned fans a new fondness of Louis van Gaal. His use of academy players has been highly applauded by most pundits and fans and brings back "the United way". Jesse Lingard has been a welcome addition to the squad bringing a consistent attacking presence from the attacking midfield, sometimes playing centrally or opposite Juan Mata/Anthony Martial.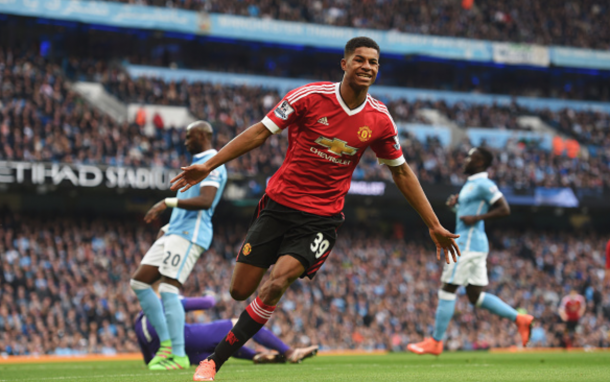 However, the man who has been shining for United in the big games has been Marcus Rashford. Down to FC Midtjylland in the Europa League, a Rashford brace helped the Red Devils escape near disaster. His brace against Arsenal was vital in United's 3-2 win over the Gunners at Old Trafford and then he scored the winner against Manchester City, proving his knack for the big moments.
Rashford may not be the man to take over the reigns of Wayne Rooney right away. Rooney, the captain, also believes he can find his top form once again, although that remains to be seen due to his high-profile struggles this season. Whether Rashford, Martial, Rooney, or someone else, those options are safer bets than overpaying, 60 million pounds as an estimate, for Lukaku.