Manchester United manager Louis van Gaal has praised Tottenham Hotspur in the build up to their Premier League clash this Sunday.
With United currently fifth in the league, they find themselves nine points behind second place Spurs, not a position United fans have become accustomed to in previous years gone by.
In his pre-match press conference, van Gaal talked about the North London club, he said: "I think that they have a very good squad and I have said this also last year."
The Dutchman then praised Mauricio Pochettino's side's high pressing nature that has seen them become one of the league's most dangerous sides.
The Red Devils boss added: "They also have a lot of clean sheets which shows they are a well-organised and structured team."
Pochettino performing wonders
Mauricio Pochettino has been one of the managers of the season for bringing his attractive style of play, as well as bedding in a host of young players, who have become some of the league's best performers.
The Argentine has been rumoured to be a candidate who could come in to replace van Gaal as the Dutchman has struggled to consistently produce for United.
The former Southampton boss is highly rated after performing wonders on the South Coast and is now seen to be replicating that at White Hart Lane.
Must win for United
United's precarious position sees them desperate for three points to stay in touch with Manchester City as the race to make the top four intensifies, and van Gaal has urged his side to continue their good form against the top sides.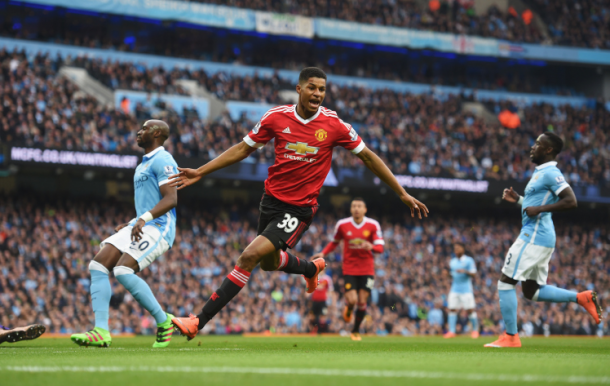 The Reds boss said that United "need more creative players, more quick-thinking players" as "the lower teams are mostly parking the bus."
Van Gaal thinks because the top teams then look to be more expansive, this means United can play in a different way.