Manchester United right-back Matteo Darmian, speaking in an interview with Sky Sports, says that top-four is a minimum requirement for a team like United and he feels they have a big chance of making it.
Darmian says confidence is high within the squad
United come into this weekend's game against Tottenham Hotspur on a high after two consecutive victories against Manchester City and Everton. Darmian, therefore, says that everyone in the squad are confident of qualifying for the Champions League.
Darmian says that "Manchester United is the biggest club in the world" and with that comes "a lot of pressure." It is now a big part of the season for the club and Darmian says that "we want to be in the top four at the end of the season" which is where the team have to be and it's a disaster when they aren't.
The Italian defender says that "top four is the minimum requirement" for a club the size of United and the team is focused on making sure they achieve it. Darmian feels that "if we work hard we have a big chance" as there is only one point between United and fourth place Manchester City with seven games to go.
Darmian says he loves playing in the Premier League
Darmian arrived at United in the summer from Torino and has had a stop-start beginning to his career at the club but is starting to find some form again. Injuries aside the Italian defender says that he wants to stay in the Premier League for a long time as he is really enjoying it so far.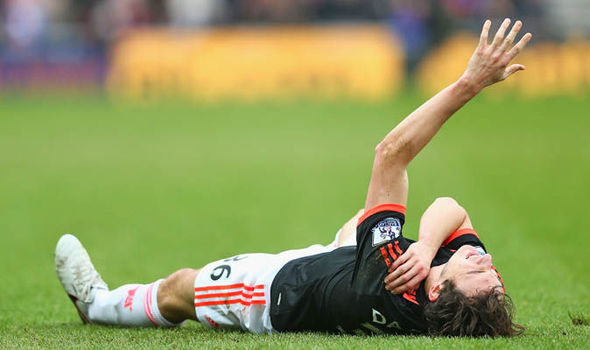 Darmian said "I love the Premier League, and I want to stay here for a long time" which is great to hear from someone who hasn't had it all his own way so far this season. The Italian says that in the Premier League they "play very fast and strong" which is not what he has been used to in Italy but Darmian says he wants to "improve".
Darmian reveals his teammates have helped him settle at the club
Since he joined the club in the summer Darmian says "my team-mates help me to feel comfortable" and have made it easy for me "to adapt". Darmian has had a real battle this season with Guillermo Varela for his right-back spot and he vows to fight hard to make sure he does his best for the club for many years to come.