Jose Mourinho has been out of managerial action since being sacked by Chelsea in December, but now the highly rated Portuguese tactician has revealed he is ready to get back into management
Mourinho says he can "almost guarantee" return in the Summer
Recently at a sponsorship event in Lisbon, Mourinho has confirmed he can "almost guarantee" a return to football in the Summer. He says he has "good offers on the table" and it's only "a matter of thinking, to come to a good decision and finalising it.' Manchester United are the favourites to land the highly rated two-time Champions League winner. As the pressure grows on current United manager Louis van Gaal, it is difficult to see anyone else taking over at Old Trafford if the Dutchman is sacked in the Summer, with such a well-respected name as Mourinho available.
Jose doesn't want an easy challenge
In the past, Mourinho has often been criticised as taking the so-called easy jobs in which a good squad and a lot of money is already available, for example at Real Madrid. However, this time Mourinho is determined to avoid this criticism by saying he wants "to work at a club with responsibility, in a hard league" and "where they are no easy objectives," even if that does not "leave many options."
Away from United, another obvious candidate for a club for Mourinho would be in Spain at Valencia. the Spanish giants are without a long-term manager since sacking Gary Neville last month after significantly underperforming throughout the duration of the season. Another offer to think about for the highly experienced Portuguese man?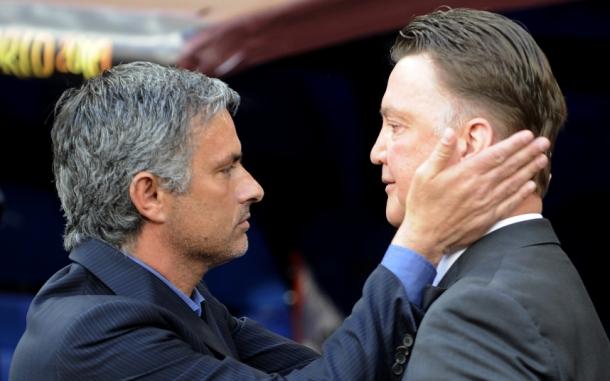 Jose announcement imminent?
Talk of who Mourinho's next club will be has been a heated debate since he was sacked by Chelsea at the end of last year, with many rumours throughout the start of 2016 that Mourinho was about to take over at Old Trafford on numerous different occasions. However, Mourinho has also stated that "everyone will know what my next club will be" in the summer, which puts to bed rumours that he could take over before the end of the season.
Whatever happens on the pitch between now and the end of the season at Old Trafford, it will most certainly be an interesting few months off it as the Louis van Gaal - Jose Mourinho debate will without a doubt heat up.