Manchester United striker Anthony Martial, speaking to MUTV before United play Tottenham Hotspur at White Hart Lane on Sunday, revealed his admiration for his opposite number Harry Kane.
Martial says Kane is a quality striker
Kane has been brilliant for Spurs this season, scoring 22 goals in the Premier League and he will be hoping to continue his form to lead his team to the title. Martial has given huge praise to the English striker, calling him a quality player.
Martial says that Kane "had a great season last year" when he burst onto the scene scoring over 20 goals and now he's showing "how good he is this time around". The French striker continued to say that Kane is a "quality player" who he says is "entertaining to watch" by just how he goes about his business on the pitch.
Martial says United must beat Spurs this weekend
Kane has yet to score against United in his three appearances against them but he will be hoping to change that this weekend. Martial says that Spurs are a fantastic all round team and it will be very difficult to get the win but the team have to try and give it their all to win the game.
Martial says that Spurs are a team "who defend well with a lot of aggression" so it will be a difficult game for the strikers to get some goals as they "stay compact as a unit". The problem is they don't just have a good defence but up front as well as Martial says that's why "they find themselves" near the top of the table.
We must now make sure we qualify for the Champions League, says Martial
United come into this weekend's game against Spurs one point behind fourth-place Manchester City after two consecutive wins. Martial scored the winner against Everton last weekend and the French striker says it was very important that they got the win but it's now time to push on and make sure they get a Champions League place.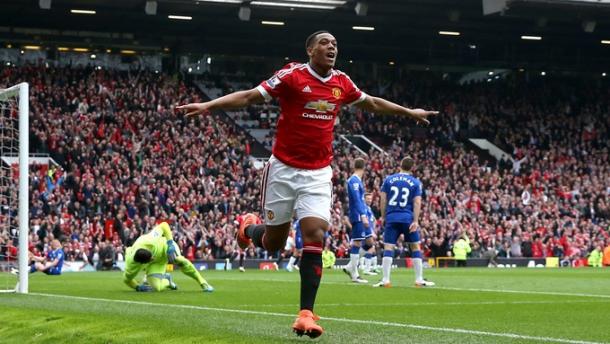 The French striker said "it was certainly very important" to get the win versus Everton as it has "put us back on track" for a top-four finish. The aim now is for the team to continue on and win the rest of the games to see where that will take them.