On Saturday evening, there was a big night of boxing in Britain as Anthony Joshua, the current Olympic heavyweight champion, fought for the World title. He was the challenger, and came up against an unbeaten fighter in the American Charles Martin. As with most of Joshua's fights. it didn't last long. One big right hand followed another, and when Joshua hits, they stay hit. Knockout.
Boxing is a completely different sport to football, but there are parallels. At the moment, Manchester United are nothing like Anthony Joshua though. They do not have a killer instinct. The Watford-born fighter can box and move, but his success comes from his ability to debilitate his opponent in one or two crushing blows. United, they tip tap around, throw the jabs but have no power to back it up. They can't put their opponent on the canvas.
Manchester United tip tap around, they have no power to back it up
Gone are the days of 5-0 victories, United grind out their victories on points these days. They do some smart approach work, occasionally get their opponent in a bit of trouble, but they can't keep them there. They are looking to win the battle of possession, maybe the most corners or shots. They are looking to go the distance and get a judges' decision. The trouble is, occasionally they come up against a big hitter, and their two visits to North London this season have seen them receive three blows that equaled a painful knockout.
The game against Tottenham Hotspur did mirror one of the fights on Joshua's undercard. Jamie McDonnell, the Doncaster World Bantamweight Champion, fought a Mexican called Fernando Vargas. Tottenham were McDonnell, United were Vargas. Vargas was called in as a late replacement, and he had never been in with such lofty company. He put up a brave fight, and looked good for long periods of the fight. However, as the fight wore on, his work rate dropped and McDonnell started to show his class.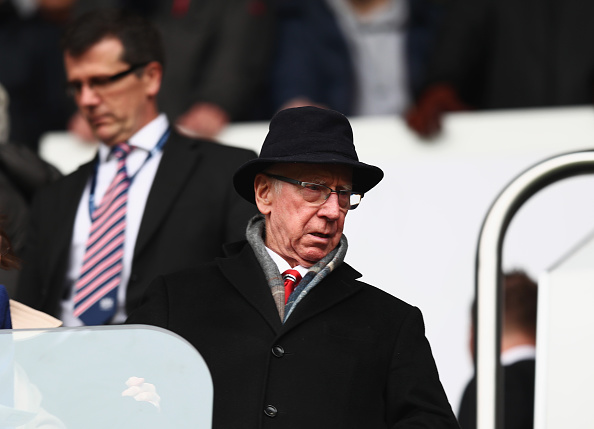 McDonnell caught Vargas with a few spiteful blows and by the 9th round, the fight had gone. When McDonnell hurt his opponent he didn't stop and followed up with more and more big hits and the fight was over. The game at White Hart Lane, where United had a fantastic record, was a similar event. United started so brightly, passing the ball around quickly and were sharp into the tackle not letting Spurs settle for a moment. For twenty or so minutes, United were in total control on the scorecards. Spurs, though they are not champions, are fighting for the title. In those early stages, they never seemed to get dispirited.
Had United scored to cement their dominance, the game may have been different, but for all the good work and neat football they played, they hardly troubled Hugo Lloris. Just as in boxing, if you don't get someone out of there when you are on top, you can pay the price. When Dele Alli scored the first goal, United were still in the contest, but it seemed to knock the stuffing out of them. Instead of getting off the floor and throwing something back, they capitulated and Spurs picked United off at will.
"You know that there is something there, but you also know there is too much missing"
The game almost summed up United with Louis van Gaal in charge. You can see green shoots. You know that there is something there, but you also know there is too much missing. They started brightly, they looked like there was a plan, but at the end of the day, the lack of quality tells. In recent weeks, United have shown some fight. The victory against City in the Derby was a great performance, but even the emergence of talents like Marcus Rashford, Cameron Borthwick-Jackson and now Timothy Fosu-Mensah have only papered over the cracks.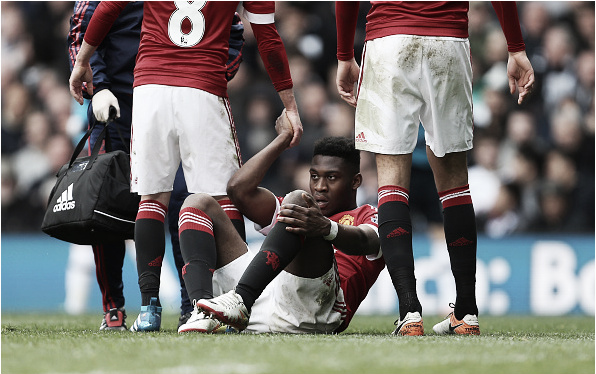 United severely lack quality in the forward areas, and, it can even be said, any fight. There is no leader and all of these things mean that unless United get their noses in front they are always up against it and not many seem to be up for a brawl. Had Anthony Martial found the net after a wonderful run in the second half, then the result would more than likely have been different. United can be resolute, but they are always seemingly fighting on the back foot and not taking the game to their opponents.
There was a time when United not only dominated games but kept creating chance after chance. Eventually, one shot would pay off, and if it meant a draw or a late victory then you could hardly say they did not deserve something. Under Sir Alex Ferguson, United won on points nearly every game. They may have been more gung-ho under Ferguson, but they also relied on the defence less and less as a result.
Nobody could say that Peter Schmeichel, Edwin van der Saar and the multitude of world class defenders down the years didn't earn their keep. They did, but the fact that United were always attacking and had a never say die attitude meant that the defence was not their greatest weapon. It also meant when they suffered a defeat, their opponent at least knew that had been in a tussle.
Van Gaal wants a Mayweather-esque Manchester United
Van Gaal is trying to make United football's version of Floyd Mayweather. Classy, dominant, but without needing to knock anyone out. Just needing to find a way to win. And then winning. The problem is, United are not in that league. They are not close to competing with their best domestic rivals let alone the best on the planet. Ferguson's team were more Nigel Benn. They went on the attack and left themselves open yet they conquered the world. They didn't always win, yet every time they went out they went out all guns blazing.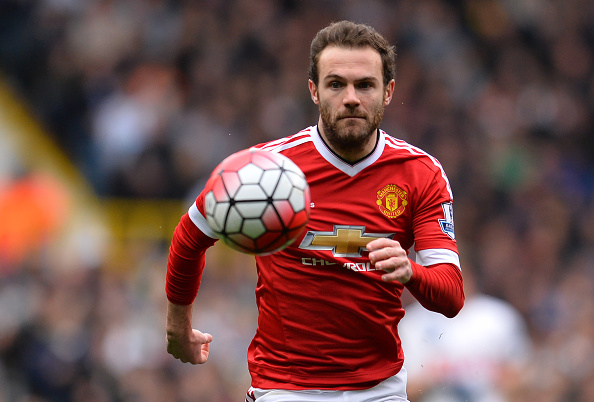 There are lots of problems at United, and the forward line is the biggest. Rashford is a supreme talent, as is Martial, but with Jesse Lingard and Juan Mata not able to even set up the big punches let alone deliver them United are always going to be liable to a sucker punch, or three. Until United find more potency in attack, or more control and fight in midfield, then there will always be days like the ones they have experienced at the hands of Arsenal and Spurs this season.