Wayne Rooney has been out of action for Manchester United for around 2 months since picking up a knee injury in training in February. However, last night United's captains returned to action for the under-21s in their 1-0 win at Old Trafford against Middlesborough.
Didn't play the full 90 minutes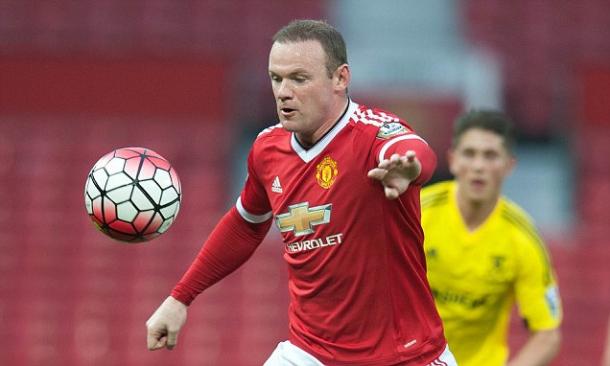 In his return from a long spell on the sidelines, United's number 10 didn't play the full 90 minutes, as instructed on Sunday by Louis van Gaal, in his quest to gain full fitness and form for both United and England going into Euro 2016. Rooney played 60 minutes of the win at Old Trafford in which he looked sharp and ready to return to this first team sooner than maybe first expected. Obviously, this could be a huge boost to United as they look to fight with Manchester City and West Ham United for the fourth and final spot in the Champions League.
Could feature in United's cup replay
Having looked fairly sharp for a player coming back from an eight-week spell out of the game, the question Louis van Gaal now has to answer is whether he is fit enough to feature for the first team, most likely as a substitute, in United's crucial FA Cup replay - West Ham. United drew the first leg at Old Trafford 1-1 and now have it all to do at the Boleyn Ground if they want to reach the cup semi-finals, and gain a spot at Wembley.
The decision whether or not to play Rooney is bigger than some may imagine for current manager Louis van Gaal, this is United's last chance to gain a trophy this season with them sitting 5th in the league and out of all domestic competitions. Surely the Dutchman can't afford to take any risks on a player that may not be fully fit, in a make or break game for the rest of United's season.
Where will Rooney fit in the current first team setup?
The current United and England captain will have to fight, arguably more than ever before, in order to gain a place back in United's starting 11. This is mostly due to the remarkable rise of young talent Marcus Rashford. Since Rooney was sidelined, Rashford has scored five goals in all competitions, which is surely too good to be dropped to the bench. As well as Rashford, there are also many other big names Rooney will have to fight against for a starting spot, Anthony Martial, Juan Mata, Jesse Lingard and Memphis Depay are other big names Rooney will have to perform better than if he wishes to gain a spot back in the first team. A big challenge for the 30-year-old given the high level of expectation in this hugely important stage of the season.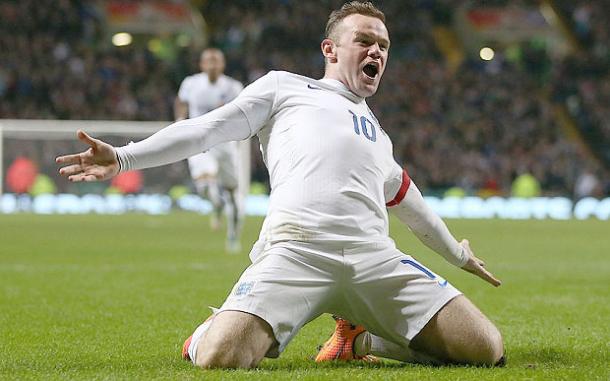 Rooney and England
In most situations, the Captain of a national team going into a crucial tournament like Euro 2016 would be a guaranteed starter, but not in this situation. Strikers such as Jamie Vardy and Harry Kane have been on very good goal scoring form as of lately in both the Premier League and International Friendlies for England, as they both netted in England's dramatic 3-2 win over Germany last month. This is as well as strikers such as Andy Carroll and Danny Welbeck who have been in good form for their clubs, so what does this mean for Rooney? With Rooney being sidelined for the past few months, it means that he has had no opportunity to show England manager Roy Hodgson what kind of form and what capabilities he would have going into this tournament of this importance to the country. Despite him being captain, many would argue that he doesn't deserve a starting spot.
With his return from injury, it is important for Rooney to get back into goal scoring form in order to earn a place in the starting lineups for both club and country. Whatever happens, it is sure to be a hugely important time for England's record goal scorer heading into the last few years of his career.