Louis van Gaal has a difficult relationship with most of the current squad at Manchester United and is regarded as a "poor communicator" by some of the club's senior players, according to The Times newspaper.
The Dutchman has had a difficult second season in charge of United, with the club currently lying in fifth place in the Premier League and four points behind local rivals Manchester City.
Players confused by van Gaal's methods
Van Gaal's problems do not simply rest on recent results, though, and some of his senior players have become tired by his tactical methods.
Amongst the apparent issues held by senior players are the Dutchman's analysis of matches, which concentrate on the players' mistakes rather than the faults of his tactical plan, and his continued insistence on using players in unnatural positions.
There appeared to be mitigating circumstances for van Gaal's odd procedures earlier in the season, with the club suffering from an injury crisis that kept key players out of action for prolonged periods.
However, the Dutchman has persisted with his plans, much to the dismay of some players, with many first team squad members having remained unhappy with their boss since complaining about his managerial style back in December.
United board undecided on managerial future
That complaint saw a brief improvement in fortunes for United after enduring an eight-match winless run, as van Gaal agreed to adjust the demanding nature of his training sessions after being confronted by a group led by Wayne Rooney.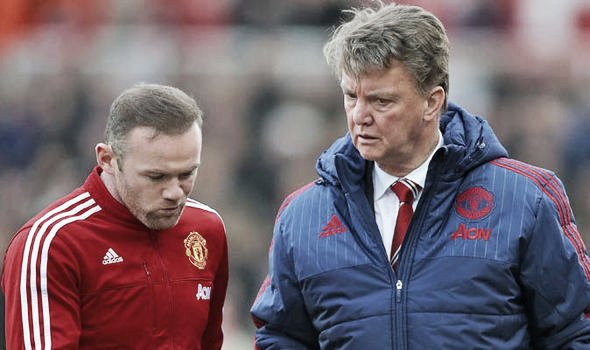 However, some players are still uninspired in training and van Gaal's job remains under pressure, as it has done ever since the club's fortunes began to turn towards the end of last year.
United appear no closer to resolving the club's managerial situation, though, with board members split on appointing Ryan Giggs, Jose Mourinho or allowing the current boss to continue in his role, report Rory Smith and Paul Hirst of The Times.
Regardless, van Gaal may decide to depart in order to take on a role as the head of the Ajax youth academy. According to the Dutch outfit's former coach, Co Adriaanse, that role is "what he enjoys doing most and what he has wanted to do for a decade or so."​