Jose Mourinho continues to be inexorably linked to the Manchester United hotseat and the latest developments will only serve to intensify speculation.
Since being dismissed as Blues boss for the second time back in December, many expected the Portuguese to make a swift return to management at Old Trafford, in the light of Red Devils boss Louis van Gaal struggles at the time.
As van Gaal survived mounting pressure in the weeks that followed with a decent run of form, inconsistencies continue to dog the Dutch tactioner's tenure in the Premier League.
Mixed reports continue to surface
With reports that Ed Woodward and the club may continue to keep faith with their man - through to the expiration of his deal next summer - former FC Porto, Inter Milan and Real Madrid boss Mourinho, remains confident however of taking up the reigns in Manchester sooner rather than later.
The debate seems then to be arbitrary in the least, but with sources close to the 53 year-old pointing to an appointment in the works, the waters are indeed muddy.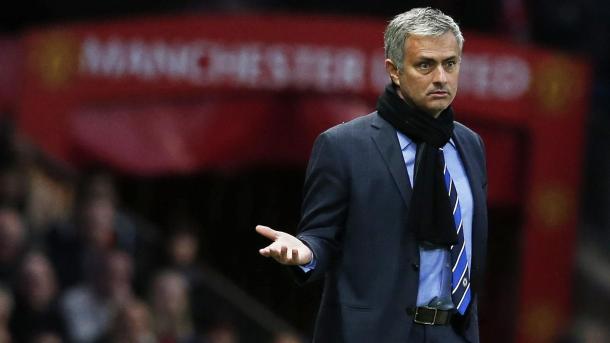 Mourinho prefers England stay
Mourinho was in attendance at Anthony Joshua's world title win on Saturday night versus Charles Martin at the O2 Arena in London and following Joshua's win, Mourinho's comments did little to clarify the situation.
Speaking to Sky Sports HQ, Mourinho stated:
"I am always linked with jobs and in the summer I will have a job, but in this moment I can promise you I do not have a contract with any club."
The Portuguese went on to state:
"I would prefer [to be in England]. I love the country, I love the football here, my family is very stable and happy.
"If possible yes, it would be my first choice."
Opportunities remain firmly open for the Portuguese
His comments regarding continuing to manage in England are nothing new. Despite having lucrative offers on the table from across Europe, his preference could determine his final decision.
As clubs circle for his signature, Manchester United remain in pole position in recruiting Mourinho. What is clear also, is that tough decisions may need to be made and swiftly.