Michael Carrick is a summer transfer target for Everton this summer with the midfielder coming to the end of his Manchester United contract according to the Guardian.
Carrick is out of contract at United in the summer
Carrick is out of contract at United in the summer and so far he hasn't been offered a new contract at the club. The veteran midfielder was rewarded with a new one-year contract last summer after having a very good end of the season.
Roberto Martinez is said to be the one that is keen to sign Carrick should United fail to offer the midfielder a new contract. It would not be the first time that Martinez and Everton have signed a central midfielder from United on a free transfer after signing Tom Cleverley last summer.
Injuries have been more frequent for Carrick over the past couple of years
Carrick has been a fantastic servant for United since he signed in 2006 from Tottenham Hotspur, making 286 appearances. The Englishman though has in the past couple of years started to get a lot of niggling injuries which have seen him miss quite a few games.
Louis van Gaal though has always been comfortable with Carrick since taking over as United manager making him his vice-captain and always starting him in the big games. The problem though for Carrick is that with the uncertainty over van Gaal's future it seems that the club will wait to make a decision in the summer after knowing who is going to be the manager.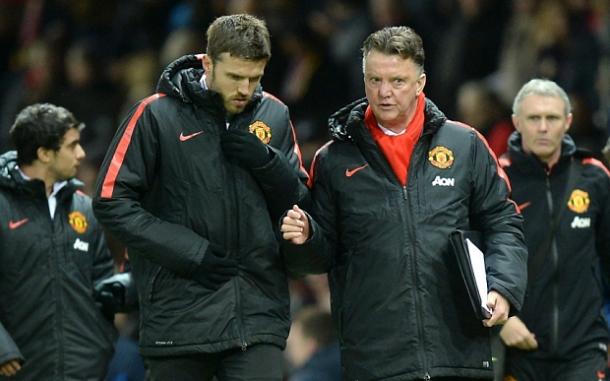 Carrick's experience is vital to the team and he would be missed
Carrick is a player that many can't agree on whether they want him to stay or not and there are some pros and cons for him staying and not. Hiss experience is vital in the United dressing room but he is also starting not be the same player with not having the legs so it will be interesting to see what will happen in the summer.
To further back up the story from The Guardian, the BBC have also reported that there have yet to be any talks between Carrick and the club. The situation is a problem for the club as they will not want it to start to distract any of the players as they try to have a strong finish to the season