It's a strange thing pressure. It makes people react in odd ways, not the way they would normally.
When Louis van Gaal was approached in a Holland training camp in 2014, he was asked about his link to Manchester United. As we have seen so often since he took the position, he was non-committal and repeatedly stated that United had the answers and they were in a hiring 'process'. Then, a BBC journalist asked him "What do you know about Manchester United?". The real van Gaal wasted no time in embarrassing the poor hack.
With a slight chuckle he responded "What a stupid question. No, I am sorry but that is a stupid question. Manchester United is one of the biggest clubs in the world". It was that Louis van Gaal that United took on board, not the 2016 version.
Bullish, belligerent and fully in control of who he is and what he intended to achieve. He was calm and confident, and that is why it is such a surprise that in today's press conference before the Aston Villa game, he remarked that he felt it was unfair that only his future is splashed over the newspapers.
Is van Gaal feeling insecure?
It is surprising on many levels. If you put your hand into a dogs mouth, why should you be shocked if it bit you? When he became United manager, he had already made it clear he knew the size of the club he was joining. If you achieve success then you become virtually untouchable, but if you don't, then you can hardly expect only a few column inches.
To be fair to van Gaal, he didn't have a rant. He was calm and delivered his views in a level manner, as he generally does, but complaining about being singled out was not his greatest moment.He is not stupid, but this is not the first time he has spoken out that the media are being unfair towards him, but it is hard to know exactly what he should expect?
United are out of all competitions apart from the FA Cup. They lost to lower opposition in the League Cup. They were twice knocked out of Europe, and once to bitter rivals Liverpool. There is every chance that they will miss out on Champions League football next season and the entertainment levels have been in the main extremely poor. There are plenty of negative statistics to show this is a worse season that the one under David Moyes.
Van Gaal blames injuries
He has cited injuries as a reason for much of United's struggles, and taken a lot of credit for the introduction of some outstanding youth breaking through. Injuries are no excuse, and the irony is that without the injuries, the likelihood is that Cameron Borthwick-Jackson, Marcus Rashford and Timothy Fosu-Mensah would still be waiting to make their debuts. He should still be given credit, though, because he has at least persevered with them, but the players themselves should be taking the main plaudits.
Van Gaal has no real excuses and if he feels that he is exempt from criticism on the back of this season then he is deluded. Defeats to Bournemouth, Norwich City at home, and Sunderland as well as failure to beat Newcastle United in both matches had nothing to do with injuries.
If United had the 13 points that were dropped from those five matches then they would be sat in second place, just six points off the miracle workers at Leicester City - with the Foxes still to come at Old Trafford. Makes you wonder. Certainly, injuries were not spoken about when United defeated Liverpool, Arsenal and Manchester City since the turn of the year.
Other managers have also been through the mill
He never quite said that the criticism itself was unfair, but suggested that it was unfair that he was the only focus of the press. Try telling that to Jose Mourinho, Steve McClaren or the much maligned Remi Garde. They certainly didn't escape scrutiny, and they are all unemployed right now.
No, the bottom line is that results count, but at United so do performances. Had United played with a bit more style, or a lot more commitment, then he would still be under pressure but probably less so. The fans, more than the press, have a greater thirst for blood.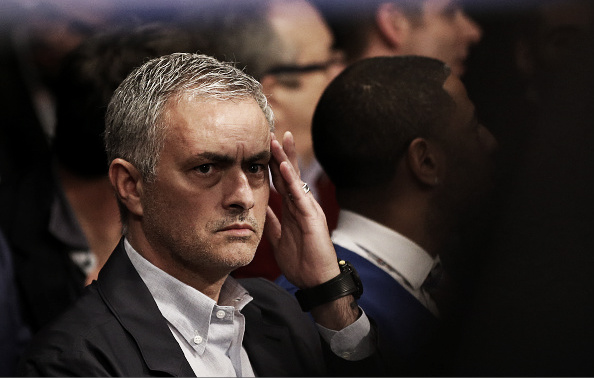 He chose United ahead of Tottenham Hotspur. After the recent mauling at White Hart Lane, he declared United are a bigger club than Spurs. It just reconfirms that he knew what he was taking on by coming to United. Maybe had he taken the Spurs job and got them to an FA Cup semi-final and fifth place, he would be lauded. It's possible, but he didn't. He took on the tougher challenge.
So far he is failing in his challenge, however he sees things. If he doesn't get to see the job through, he can have few complaints. Occasionally, you have to be careful what you wish for.