Marcus Rashford had another big impact as he condemned Aston Villa to relegation in a 1-0 win for Manchester United at Old Trafford.
The 18-year-old was the hero at the Boleyn Ground's final FA Cup tie, scoring a stunning strike that helped United to Wembley. This time, it was far from exciting for the entirety of the 90 minutes. Yet Rashford still showed up with his seventh goal in 12 matches.
United get three points to keep top 4 rivals on their toes
It was hardly scintillating and only served proof to the theory that United aren't what they used to be. Just a decade ago under Sir Alex Ferguson, this Villa side is the kind of team who would suffer severely, by five or six goals. In fact, it wasn't all that comfortable either. Rudy Gestede hit David de Gea's post just moments after his introduction and Ciaran Clark forced the Spaniard into a solid save.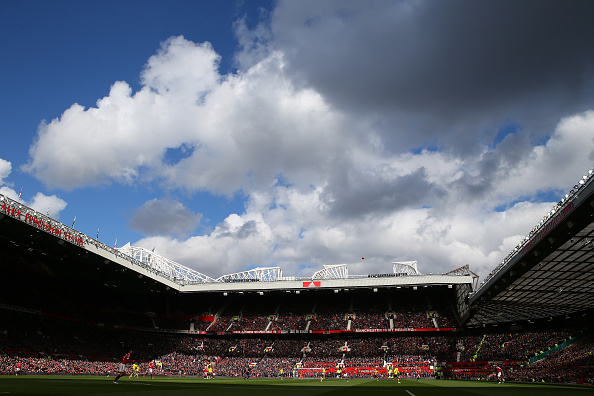 It is perhaps an embodiment of Manchester United this season that they scored just twice in two games against the Premier League's worst team. What is more damning is that with minutes to remain, Louis van Gaal brought on defender Timothy Fosu-Mensah for attacker Juan Mata as twenty-time Champions United held onto the relegated Aston Villa.
The Villans looked accepting rather than distraught as they confirmed their place in the Sky Bet Championship next season. It had been coming for many months now. It was the traveling fans who were impressive, with a rendition of "Villa till I die" as Kevin Friend blew the full-time whistle.
United started in control and remained so for the majority of the match. Early on, they wasted multiple chances at set pieces, failing to exploit Villa's defensive weaknesses.
By the time Rashford netted, it was United's first shot on target. Before that, returning captain Wayne Rooney looked sharp behind the pace of Rashford. Marcos Rojo attempted a flick as Chris Smalling didn't call to indicate his free position. Manchester's ever-present snow, despite it being April, gave way to glorious sunshine but apart from that tradition, United looked rather lacklustre compared to their predecessors.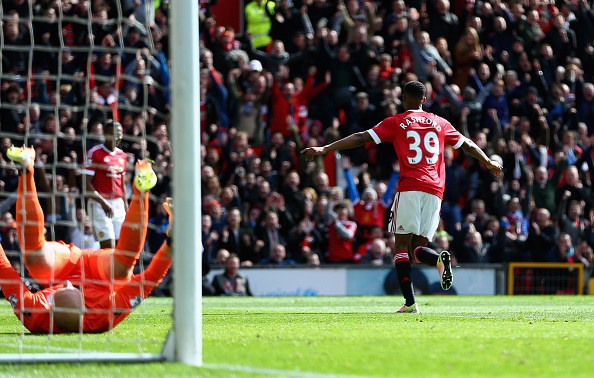 Rashford finishes for three points
There was just the one spark of life into the game, in the 32nd minute. Rooney, allowed space by Villa, spread his body to look for the pass and found a wonderful diagonal ball to Antonio Valencia , deployed at right-back and performing well. The Ecuadorian crossed well to Rashford on the floor, his movement outstanding once more. He was clinical, scoring his fourth league goal with just his fifth shot.
Rooney attempted to mark his comeback with a goal, curling one, but Brad Guzan caught it comfortably. Having appeared for the under-21 side last Monday, and momentarily against West Ham, Rooney looked sharper than expected. His quality waned in the second half as he was replaced after 67 minutes, but before the break, he looked in good shape after two months out.
Aside from the goal, United were dull. After half-time, Memphis Depay starkly improved. He chipped a ball over Villa's defence to Rooney but the Englishman's first touch was poor. Moments later, Memphis used a great change of pace to break through a two-defender barrier. With the outside of his boot, he crossed well, but no one was alert in the box to react.
Villa relegated for first time since 1987
Hope, incredibly, came for Villa. It looked at point as if they would not be relegated today. They had four chances, their first four, after Gestede's introduction. Manchester United must look at themselves at the end of this season and evaluate the poorness of it. Yet no one more so than Villa must do that. Owner Randy Lerner, the squad, they must look themselves in the mirror and consider what they put their fans through, loyal till the very end, singing in the sun, no cares left as they're team miserably became the fourth European Cup winner to be relegated, after AC Milan, Juventus and Nottingham Forest.