Manchester United have reportedly agreed a deal with FC Zurich to bring in Swiss youngster Nishan Burkart.
After months of talking, the 16-year-old, based in Switzerland, revealed to the club that he will not be signing a professional contract with them as he will be moving to United at the end of the season.
Burkart wasn't the only youngster from Switzerland that the Red Devils have tried to acquire this year.
United were also monitoring the progress of the striker's international teammate Lorenzo Gonzalez of Servette, who might actually be making a move to the other side of Manchester before next season's campaign.
The Zurich youth player had impressed the scouts when they went to watch him play. They admired the versatility that he offers, and thought that he could improve dramatically in England.
Burkart, who has been described as one of Europe's rising stars, has already played for his country in the under-16 side and is looking to make the move up the ladder as quick as he can.
United's scouts think he will improve versatility
His playing style has been likened with Arsenal's Theo Walcott and that is one of the reasons why many clubs in England, including Arsenal, Chelsea and Southampton, have been watching his progress closely.
Zurich president Ancilo Canepa said: "Nishan Burkart's family have decided to move him to Manchester United." This was followed by him saying that the club will not be using the youngster's services but, this may affect the quality of their squad for next season.

Burkart, who has already travelled to United's training ground in Carrington once before, will not be the only youth player to be signed on this summer. It looks like he will be joined by Feyenoord star Tahith Chong.
His international teammate Gonzalez, has also made his way to Manchester as he was invited by the club as a guest to last week's Champions League game against Paris St. Germain.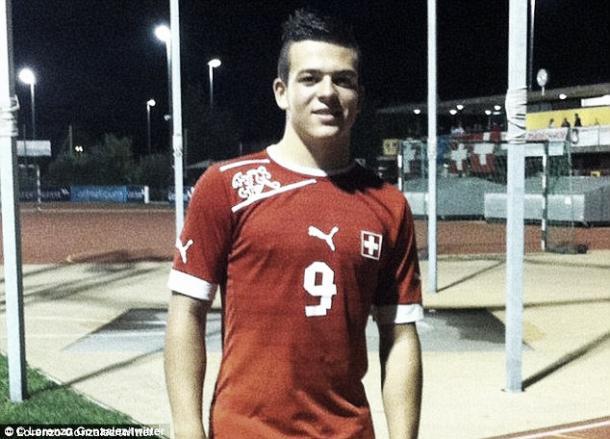 The Servette striker is expected to make the move, costing United's rivals around £230,000 this summer.