Manchester United manager Louis van Gaal has said that his side must start finishing games earlier despite their 1-0 win over Aston Villa.
Lacking tempo
Marcus Rashford continued to brighten his already beaming potential as his seventh goal of the season was enough to give the Red Devils the three points and relegate Villa to the Championship.
Despite the victory, van Gaal was far from happy as he insisted that his side need to up their tempo and take their chances if they are to have a chance of clinching a place in next season's Champions League.
After the game, he told Sky Sports that he was "not so pleased" with his sides performance as he believed that they "played too slowly".
He continued saying that he was "happy" with the first goal but said that his side have to "finish much earlier" as the game would be "over" and that sides would not have the "same motivation" as Villa did as they were "still in the race" for a point.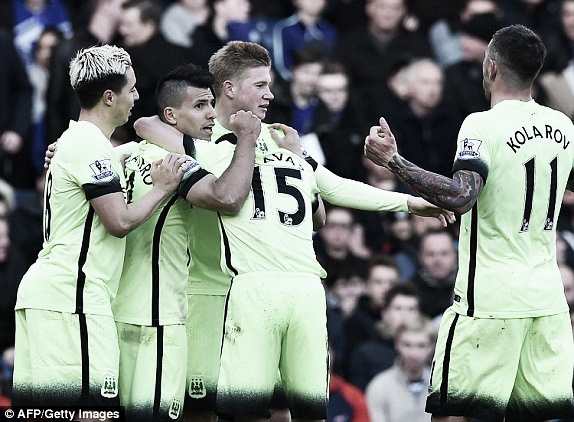 Still in the running for fourth
Manchester City's 3-0 defeat of Chelsea still leaves United as outsiders to reach next season Champions League with three points separating them and fourth-placed Arsenal who have a game in hand.
However van Gaal remained positive saying that they "very much in the race" to make next season's competition and that they have taken a "distance" between themselves, Southampton and West Ham and that the three points are "very important".
He continued saying that momentum starts after a "fantastic performance" he said that 2-1 victory over West Ham midweek was only a "very good performance" and that they have to "finish the games earlier" and he said that his side "didn't do that".
Manchester United will host Crystal Palace at Old Trafford on Wednesday, April 20 with kick-off at 8pm BST.