Wayne Rooney made his return to action this past Saturday in Manchester United's unflattering 1-0 win over Aston Villa at Old Trafford.
His absence for his club had led many to believe that Rooney's place in the England squad for the European Championships in France to be under threat. Especially in light of The Three Lions progress in his stead.
Now, England boss Roy Hodgson has set the record straight and his words will serve as a warning for the Red Devils former talisman.
Hodgson not certain to pick Rooney
With the emergence of the likes of Jamie Vardy and Harry Kane in the striking department - with both scoring stunning goals in the defeat of current world champions Germany, many have begun to pose whether bringing Rooney back into a starting berth might harm England's seemingly new footballing philosophy.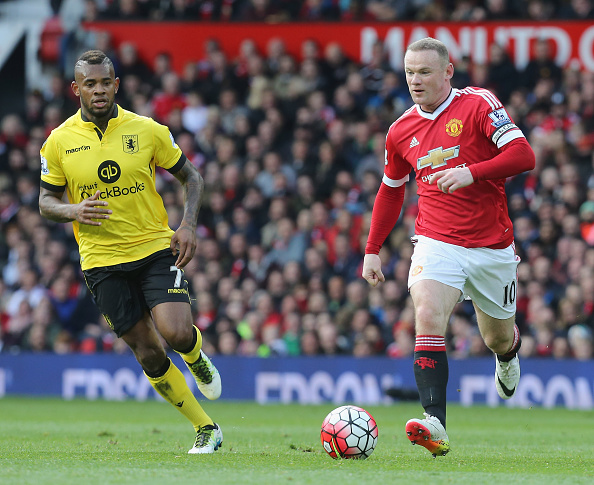 Until now, it was the presumption, however, that Hodgson would still pick Rooney if fully fit. His words now would seem to temper such opinion.
"I think we have got a very interesting situation going ahead with four or five players", Hodgson stated. "all of whom could quite easily be mechanically fit and capable of taking part of the Euros."
Proving fitness will be vital
Hodgson also spoke of individuals who in the past would be sure inclusions. The likes of Jack Wilshere, Jordan Henderson, Alex Oxlade-Chamberlain and Raheem Sterling have all had checkered campaigns, both on and off the field. Rooney is one of those five right now.
"I think I will have plenty to talk about, myself, Ray [Lewington] and Gary [Neville], when we look at the whole group that could possibly be there.
May 12 is the date Roy Hodgson will name his squad to take to France this summer. With just over three weeks until that time, there remain a small handful of names that need to prove their doubters wrong before the end of the season.
Just for the time being, Wayne Rooney is one of those.