Javier Hernandez admitted that he appreciated Louis van Gaal's honesty, but it caused him to leave Manchester United.
The Mexican striker, affectionally remembered at Old Trafford, left in the last summer transfer window. Since then, he has been on fire in the Bundesliga for new side Bayer Leverkusen.
Hernandez left after being told Rooney was ahead in pecking order
He revealed that van Gaal told him he would not be first choice and rather it would be captain Wayne Rooney . Hernandez said that van Gaal's honesty about his situation was appreciated because a lot of managers wouldn't do the same.
Chicharito revealed that van Gaal "just told me that my chances to play would be very hard" and although it was hard to take, having moved to United in 2010, Hernandez appreciated "that he was very honest since the beginning."
Instead, Hernandez has turned his career around to be one of the leading players in the Bundesliga this season. He's scored 25 goals in his first 37 games for Leverkusen.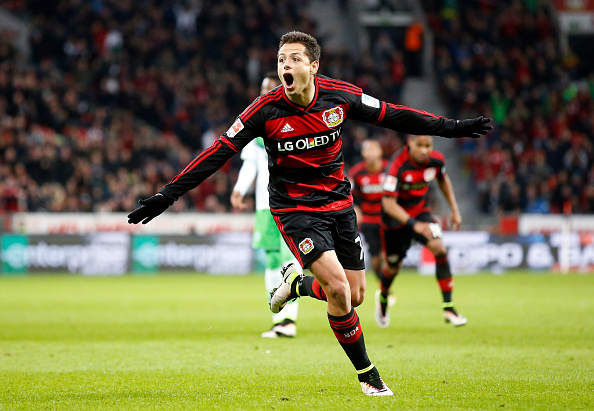 Hernandez appreciates honesty of van Gaal
He left because of Rooney taking the position of United's main striker. Van Gaal told Hernandez his "chances and [his] opportunities were going to be less because his main striker was going to be Wayne Rooney."
Of course, "if he [Rooney] wasn't fit for example" Hernandez "was going to play, but when he [Rooney] was ready, he would play."
Many fans looking on now are frustrated at van Gaal's decision to sell Hernandez, but at the time. there were very few opposed to the Dutchman's decision. Hernandez' killer poacher-instinct appeared to have waned. Having been a super-sub for the Reds under Sir Alex Ferguson, he wanted to be the main striker, and Hernandez didn't have the quality to do so. Now, United have Anthony Martial instead, the European Golden Boy.