It's just been the anniversary of Roy Keane's immense performance against Juventus in the 1999 treble-winning Champions League run. Wayne Rooney's at Wembley wasn't quite the same but it was impressive nevertheless.
It was Fergie-esque for United. Overcoming the team with momentum to get a last-minute winner. Complaints have been justified this season, massively so, but they can all be forgotten for this couple of days. Que Sera Sera et al.
And aside from Anthony Martial and David de Gea's heroics, amongst others, it was Wayne Rooney quietly stealing the show. Martial, alongside Jesse Lingard and Marcus Rashford, looked uncontrollable in a superb first half performance. It was all down to Rooney.
Rooney impresses from deep in Cup semi-final
His habit of dropping deep when played as a striker has often been criticised, but he showed his quality from such a position. Balls were fed with frequency out to the flanks. The right wing of Timothy Fosu-Mensah and Lingard caused havoc, particularly the latter's movement. Rooney constantly found the lofted pass that skirts the edge of the area and lands at the feet of the winger. On one time, it was too hard for Lingard and resulted in a free kick, but primarily, it was hugely effective. Perhaps not the prettiest way in which the ball travels, but its effectiveness is unquestionable, and it's what United fans are used to; fast, wide, goal.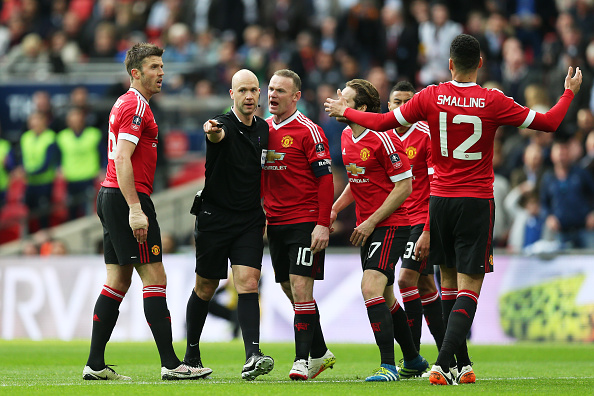 Paul Scholes would be twitching with delight in his pundit's chair had he been part of the coverage. He has constantly suggested Rooney could take up his role, and it could prove the right call. Rooney is far from the petite but ferocious Scholes with one of football's greatest right feet, but he has some of the same qualities in that deep midfield role.
Rooney must continue in midfield role to prolong career
Rooney is past his best, even his most devoted admirers can admit that. That doesn't mean eviction from football, though. Instead, it could mean a development of his career into midfield. It must be explored over the remaining games of the season and certainly next season, whoever is patrolling the Old Trafford touchline.
His passing was refreshing, yet the fulfilment of a 'captain's performance' came with his constant movement and defensive duties. Unlike the more traditional midfielders of Michael Carrick, Morgan Schneiderlin, Bastian Schweinsteiger, Rooney is never stationary. He proactively seeks the space. It is not to receive the ball himself, but rather to create a hole in the opposition's midfield that a more confident centre-back like Daley Blind can delve into.
The highlight away from his passing influence was a header off the line. Here captain Rooney is, the last member of his team as Romelu Lukaku looks certain to score, and he calmly heads off the line. It was impressive, it must be said.
Rooney's rampant days are gone, as Scholes' were. Now, the wiser and maturer Rooney can sit back, relax and spray balls around the park like a second coming of the Ginger Prince, if not quite as special.