Juan Mata was a substitute when Manchester United defeated Everton in the semi-final of the FA Cup. He didn't feature in the game, and his performances this season have not necessarily warranted a place in the starting line-up. Although when he signed he was United's record signing, with a new manager potentially due to arrive, his Old Trafford future could be questioned. What will be, will be, but what can't be questioned is Juan Mata the man. He is a diamond.
In a recent interview with Spanish TV show Salvados, he opened up about the money that footballers earn, and gave such a down-to-earth interview, it was hard to believe his occupation.
"We live in a bubble"
'Football is very well remunerated at this level,' he said.
'We live in a bubble. Compared to the rest of society, we earn a ridiculous amount. It's unfathomable. With respect to the world of football, I earn a normal wage. But compared to 99.9 per cent of Spain and the rest of the world, I earn a silly amount.'
For a player to almost criticise the amount of money he earns shows that he is a deep thinker and very self-aware. There are many people who are unable to afford to watch football matches due to sky high ticket prices, and it is so hard these days to even relate to football players. Mata went on to identify where this chasm between the common man and modern footballer is greatest, the young players.
"You see kids who think they are rock stars"
'Every player thinks he's Diego Maradona when he joins a big club. That happens to all of us but then you notice it in the younger players. You see kids who think they're rock stars, wearing extravagant clothes and driving flash cars. Sometimes you have to take them aside and have a word.'
Memphis Depay, anyone? It would be unfair to single out Depay, but he is certainly attracting more press regarding his style and lavish lifestyle as he is for his football. It is possible he was an example that Mata was thinking about, but it is young players in general. They are being paid fortunes before they have done anything in the game
Dominic Solanke? Heard of him? He is an up and coming 18-year-old striker, currently on loan with Vitesse Arnhem in Holland from Chelsea. He has made one 17-minute appearance for the Blues and has seven goals this season in Holland. On the same day Mata's quotes came out, it was reported that he is stalling on a new contract because his demands are £50,000 a week and a guarantee of first team football. Mind. Boggling.
In general, many players do not appreciate, like Mata seems to, how well they are actually paid. Youngsters like Solanke, are definitely not in the real world. If Solanke is earning £3,000 he should think himself lucky. If Chelsea are prepared to pay £10,000 on his next contract, he should think himself lucky. That alone would equate to a 330% pay increase. Most people do not earn £3,000 a month let alone per week. And this kid, who has done nothing wants £50,000? It is obscene.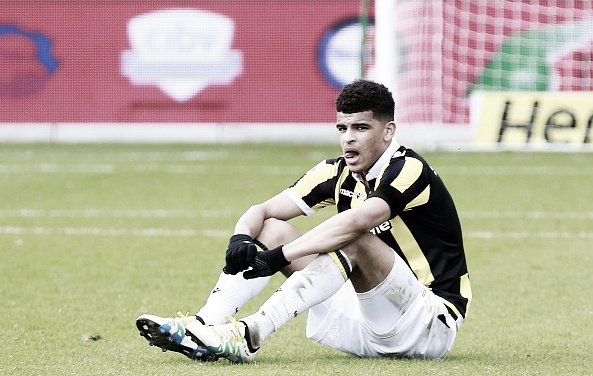 Business overshadows the sport
In an 'industry' that is awash with cash, Mata went on to describe how the business side of things does not sit well with him.
'The business side of football makes it seem as though the owners are now more important than the fans. I don't enjoy the business side of football. I love the game. I love training and competing.'
'I'd take a pay cut if there was less business involvement in the sport. At this level, we're very well paid and sometimes you start thinking there isn't much of a difference between x and x+3.'
Mata won't be taking a pay cut anytime soon, and he won't be returning any of the vast sums he has earned throughout his career. Nor should he. The astronomical wages players earn are proportional to the money earned by their clubs. A Hollywood actor earning £10m for a film is of course as grotesque as the wages players earn, yet they are not vilified for it.
The money players earn is a sign of the times, it's just that Mata at least appears to understand the disparity between himself and the common people. That is why he is a rarity, and this likeable person has probably gone up further in peoples estimations. He hasn't really done anything other than said some sensible things and appeared humble.
Social media helps bring fans closer to these stars. You can now see what they are thinking, what they are doing and they have an opportunity to bridge the social gap. Mata gets that, and posts a simple weekly blog updating fans on his thoughts. It's just when you contrast how he conducts himself with the likes of Jolean Lescott and Samir Nasri, you can see how these forums can do more harm than good. These two clowns are flaunting their latest supercars.
Is anyone worth £150,000 a week? Not a chance, but where Mata is concerned you don't begrudge him either.