On-field misery may have ensured the Manchester United board look to off-field matters to ensure future success. Reports suggest the club will overhaul its scouting system to see global appointments.
Charles Sale for the Daily Mail reports that there will be 40 appointments across the world to ensure that the club's transfer system can survive further managerial changes.
United set to revamp scouting network
When David Moyes was appointed as Sir Alex Ferguson's successor, he was without any scouting reports due to his predecessor's insistence on a very small set up, and close-knit. Some would describe Ferguson's methods as old-fashioned, and now United are moving into the modern era of scouting to produce a more efficient transfer policy across multiple managers.
Much lambasted Executive Vice-Chairman Ed Woodward is leading the overhaul of the scouting system, and will work with Nolan Partners to recruit scout across the world to ensure a global pool of talent that can be assessed during transfer windows.
Woodward has overseen multiple changes to academy set up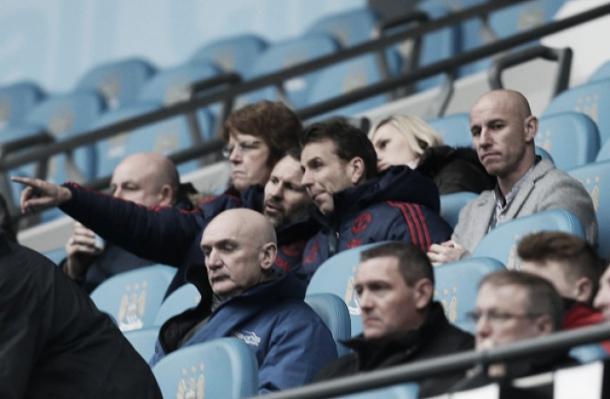 Derek Langley is currently Head of Youth Recruitment, a separate role to that of Nicky Butt, Head of the Academy. Langley has seen well-regarded former-Ajax man Henny de Regt join him in academy scouting. Meanwhile, Chief Scout Jim Lawlor has had his administrative role cut down to be filled by someone else to ensure Lawlor can fully focus on scouting the best talent.
The changes represent a healthy state of mind from Woodward and United's board. So often in so many areas, United have remained behind the times but Woodward has learnt quickly in footballing terms. His transfer policy and negotiations can be questioned, but in these changes, he has flourished.
However, some United fans could be nervous at this. Woodward is ensuring United can survive multiple future managerial changes. Perhaps it is precautionary, or perhaps it represents Woodward foreseeing a future without long-term managers at Manchester United.