Ashley Young has revealed much of what goes into Manchester United's pre-game music rituals, and the clash of styles that runs between Louis van Gaal and his star players.
Van Gaal gives final approval
"I'm the dressing room DJ," Ashley Young said, adding that he took over the job from Patrice Evra after the mix he produced was received quite well from the locker room. Young added that "there was no initiation" and he took over simply by just plugging his iPod in and letting the players know "right, I'm taking over."
Young said that he likes to put on songs "that everyone will listen to" but that first they must pass the approval of the famously strict Louis van Gaal. According to Young when the manager he first came in he yelled at Darren Fletcher "I don't like this" and was forced to change his musical selection.
Apparently Louis van Gaal has decreed that Ashley Young can only "only play funky house or house music." The winger reiterated that "seriously that's what he likes" and "that's what's on the playlist."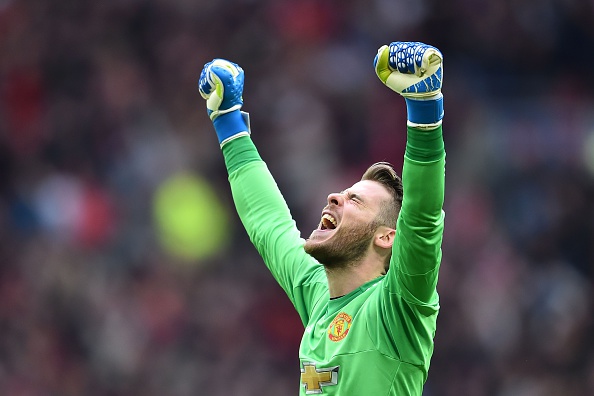 De Gea likes 'strange music'
David de Gea, on the other hand, doesn't prefer the funky house music that the manager does. Young said that there was currently "conflict between myself and David De Gea" as the Spanish goalkeeper who has previously tweeted from Slipknot concerts had "some crazy taste in music."
Saying that "with any type of music, you'll always have some people that like it" and "some people that don't like it" whenever de Gea puts his his "heavy metal on" that people in the locker room start thinking "alright, we need to get out of here."
Expanding on his teammates' musical preferences, Young said that "it's either dancing and Spanish stuff" or "it's heavy metal, loud shouting, and banging" which he finds "just crazy to be honest."
Either way, Young said that the music was important in getting the players ready for the game because "music can be uplifting and motivate you."